Knife crime epidemic caused by 'range of complex issues'
The Home Secretary has denied claims that the increase in serious violent crime is "solely a police funding issue" ahead of a meeting between senior officers and MPs.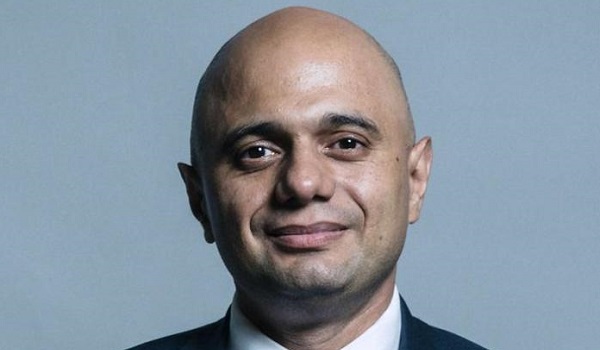 On Sunday (June 10), three young males were stabbed within less than three hours of one another, in an incident that highlights the capital's inability to tackle the current knife problem.
London Mayor Sadiq Khan has called on Home Secretary Sajid Javid to prioritise police funding to prevent further increases in violent crime across the country.
However, Mr Javid disagreed that the increase in serious violence is a consequence of funding cuts, adding that he has already identified a "range of complex issues as influencing factors especially changes in the drugs market".
In 2017, 80 people were stabbed in death in London and this year there have been 41 fatal stabbings.
That number could increase already as a man believed to be in his early 20s is currently in a critical condition after he was found in Bermondsey on Monday (June 11) suffering stab injuries.
Mr Khan has attempted to tackle the issue with various strategies including offering a knife wand to every school and college in London and creating the Young Londoners Fund, which offers £45 million for local communities and charities to help young people at risk of getting caught up in crime.
However, he insists that the Government needs to match his effort and challenged Mr Javid to secure extra funding for the police service now, warning that waiting for the comprehensive spending review next year is "far too late".
"If you're going to fight crime and do it properly, you've got to make sure you've got all the right resources and that includes police numbers," Mr Khan said. "If you haven't got resources, then clearly that has an impact."
He added: "It's good to hear a senior Government minister echo what we have all been saying, and that's cuts to the police service really does have consequences. This Government has stripped funding back to the bare bones and it should be of no surprise to ministers that it is having an impact with violent crime up across England and Wales.
Mr Khan welcomed a pledge made by Mr Javid at last month's Police Federation of England and Wales conference to prioritise police funding but insisted that it needs to be done sooner rather than later.
"We have seen police officer numbers drop below 30,000 in London for the first time in 15 years and it's not sustainable. The new Home Secretary must show he really understands the issues facing the police by giving them proper funding and powers now before it's too late."
Ahead of the second meeting of the Serious Violence Taskforce on Monday, Mr Javid said he was committed to finding an urgent solution to the rising tide of knife crime.
He added: "Whilst there is no single solution we do know that we must support a multiple strand approach with a greater emphasis on preventative action through early intervention. We also need to support short-term measures to address the immediate problem.
"I realise actions speak louder than words and we are already progressing the Serious Violence Strategy. We will also be clamping down on the use of weapons through the Offensive Weapons Bill which will be published in the coming weeks."