Kit Malthouse: 'priorities and what officers do matter more' than police numbers
The new Policing Minister has warned that achieving the Prime Minister's target of 20,000 new officers will be a challenge and that police numbers are not the most important issue.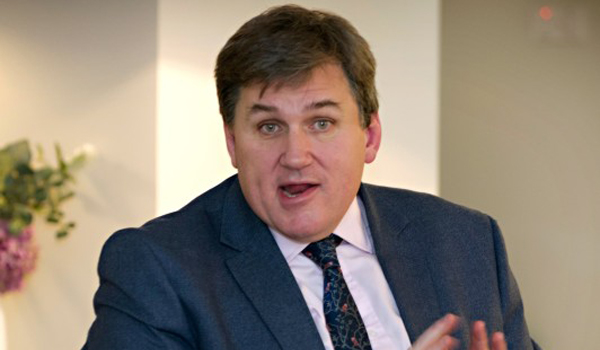 Newly-appointed Minister of State for Policing Kit Malthouse told the BBC that the officers would be recruited over three years to deal with changing crime and demands on policing, but major logistic challenges need to be addressed by police leaders.
"As crime has changed, the demands on policing have also changed and we need to reflect that. It's going to be a challenge to get there. Frankly, it's a really ambitious target for us to hit and I don't apologise for that," he said.
Mr Malthouse was speaking after replacing Nick Hurd in the Home Office role, overseeing its police and fire responsibilities.
He returns to policing in support of Boris Johnson, having served as deputy mayor for policing and crime when the new Prime Minister was Mayor of London.
Mr Malthouse defended the recruitment target set by Mr Johnson on Friday (July 26) as what the public wants to see but accepted the difficulty in accommodating such an increase.
As the police estate has shrunk and officers need to be equipped with uniform, mobile devices and bases to work from, there will be major technology and storage challenges, such as a shortage of locker space, he said. These logistic issues will need to be addressed by the new Policing Board announced by the Prime Minister today.
However, he also warned that the number of officers was not the most important issue facing the service.
"The whole policing family is going to have to come together and one of the conversations we want to have is what they should be targeting. While numbers matter, it's what they are doing and what their priorities are that matter more," explained Mr Malthouse.
He said the recruitment campaign would cost £500 million in the first year and the whole project £1.5 billion "or more", to come from general taxation or from the headroom the Government has in terms of borrowing.
He said the numbers are vague because "an agile government and one working at speed" must take a decision on output [additional 20,000 officers] and "make the inputs fit".
The Police Federation of England and Wales welcomed the renewed support from the new Prime Minister. Its chair John Apter took to Twitter to announce his optimism but warned of the difficulties implementing the programme.
Mr Apter said: "I always said the architect of the destruction of policing in the UK was at the hands of Theresa May, it was personal and it was sustained. A new PM has come in and in 24 hours has shown more support towards policing than the previous PM ever did.
"I completely accept the pledges being made on recruiting an extra 20,000 officers will be really tough to achieve. It needs to be planned and thought through with the infrastructure in place. But that's a better problem to have than we had before.
"The Government and chiefs also need to do more, much more to retain those officers we have. Too many are broken, demoralised and feel let down. The most valuable asset policing have are its people, it's time to look after them.
"So I make no apology for being a little bit optimistic! This is what we have been fighting for. The PM is on probation. These promises must be followed through and his support must continue. In the meantime, I will do all I can to help 20k extra officers become a reality."
Mr Malthouse moves to the Home Office after serving as Minister for Housing and Planning for a year and Minister for Family Support for six months.
Before being elected as the MP for North West Hampshire 2015, he was a Westminster councillor and member of the London Assembly, serving as deputy mayor for policing and crime between 2008 and 2012.
He was the author of a compromise to replace the Irish backstop, the major contention in the Brexit negotiations, but the so-called Malthouse Agreement was voted down by Parliament in March.
He also entered the early stage of the Conservative Party leadership election before withdrawing one week later.