Khan: Follow Tony Blair's lead on street crime and convene COBRA
The Mayor of London has called on the Prime Minister to take personal control of government activity on violent crime as the Home Office is "failing to drive meaningful change".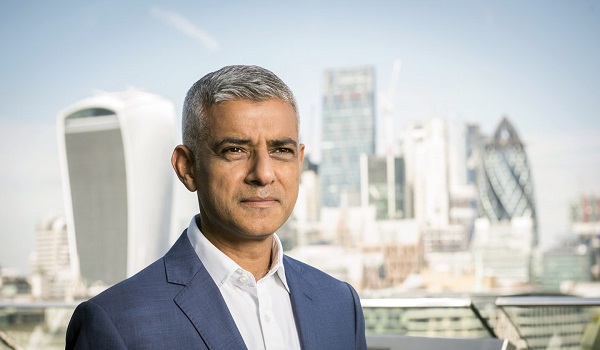 Sadiq Khan has written to Theresa May on the morning Home Secretary Sajid Javid met chief constables to coordinate activity on spiraling violence across the country. 
However, in his letter sent to Mrs May on Wednesday (March 6), Mr Khan urged her to lead the response to the recent spate of horrific violent homicides across the UK, including those in Birmingham, Manchester and London, and convene the Cabinet Office Briefing Room (COBRA) as there was a "clear need for urgent change across different Whitehall departments". 
Mr Khan said she should follow the example set by then Prime Minister Tony Blair in 2002 when he convened a COBRA meeting to tackle street crime.  
"Mr Blair continued to show personal leadership on the issue through the creation of the Street Crime Initiative, which was run from Downing Street with the Prime Minister regularly personally involved," Mr Khan added.  
"This approach worked, with a ten per cent reduction in street robberies within six months. 
"I firmly believe that we need to see similar leadership on violent crime from the very top of government now." 
Later during Prime Minister's Questions in the House of Commons, Mrs May announced that she would be holding a summit at Number 10 Downing Street to bring together people from different agencies to discuss how best to improve the response to the issue. 
She said: "A growing number of young people have lost their lives in a growing cycle of violence that has shocked us all.  
"The responsibility for the crimes lies with the perpetrators of them, but we must all do more to ensure justice is served and tackle the root causes of this violence and bring it to an end and ensure the safety of our young people.
"I will be holding a summit in Number 10 in the coming days to bring together ministers, community leaders, agencies and others, and I will also be meeting with the victims of these appalling crimes to listen to their stories and to explore what more we can do as a whole society to tackle this problem."
However, Mr Khan said it was clear from comments made by Health Secretary Matt Hancock that the Government policy of taking a public health approach to dealing with violent crime was failing. On Sunday (March 3), Mr Hancock told LBC radio that the recent violence was a crime issue. 
"If you try to say it's a public health issue that implies it's nobody's fault," Mr Hancock said. 
"The criminals who are murderers, it's their fault. And that's got to be the starting point." 
In his letter to Mrs May, Mr Khan said: "As you know, a public health approach to tackling violent crime does not simply involve the police, but also schools, the NHS, local authorities and many other public and third sector organisations.  
"The Home Secretary has set up the Serious Violence Taskforce, but this meets infrequently, and is chaired by the Home Secretary, rather than yourself as Prime Minister. Its failure to drive meaningful change across Whitehall was made clear on Sunday when the Health Secretary criticised public health approaches to tackling violent crime, despite this being current government policy."