Kent Police to offer Tasers to all frontline officers
All frontline officers in Kent are to be offered the opportunity to carry Tasers to assist in dealing with a rise in violent crime across the county.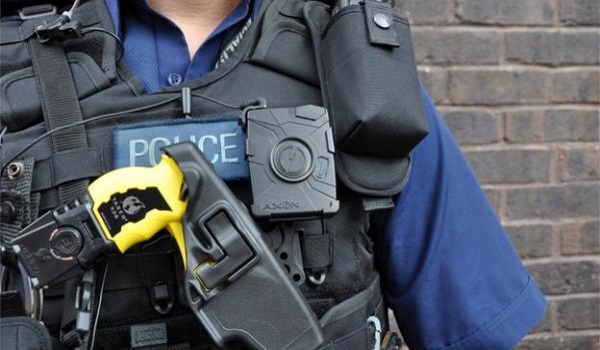 Any officer who is likely to have to deal with incidents of violence while on duty is to be offered a place on the force's training and accreditation programme so they can be authorised to carry the weapon. 
Currently, the force maintains specially-trained teams of officers armed with the device, who are able to assist their colleagues whenever called upon and these teams will remain in place. 
As little as three months ago, Deputy Chief Constable Tony Blaker said there were no plans to arm all officers with Tasers, however, the rise in violence appears to have since sparked a rethink by Chief Constable Alan Pughsley. 
Between 2010 and 2018, figures for knife crime in Kent showed a 152 per cent increase, the largest in England and Wales over that time, while Home Office figures show there were 1,112 assaults on police officers in 2017/18. 
Mr Pughsley said: "Violent crime and assaults on officers are rising and we are dealing with a criminal element who think nothing of carrying – and using – the most appalling knives against each other, against people they wish to rob and victimise, and ultimately against those that stand between them and their victims: the police. 
"During my time as chief constable of Kent Police I have steadily increased the availability of Taser to officers in roles that meet this sort of aggression and violence head on. The deployment of more Taser-trained officers enhances our ability to robustly deal with incidents involving bladed weapons and make the public and officers safer. I am firmly of the view that it is now the right thing to do." 
Police and crime commissioner Matthew Scott added: "I'm delighted to have been able to approve the chief constable's business case for further investment in Taser. It's absolutely vital that we give officers the equipment they need to keep themselves and the public safe. By giving Taser to every officer who wants one, and who passes the course, we're sending a strong message – that our people, who are our number one asset, are a top priority. 
Kent Police Federation Chairman Chris Carter said: "This is really good news for all police officers. It's a position and a decision that Kent Police Federation fully supports in the interests of officers being equipped with the right equipment to do their job – and it reduces the chances of them being assaulted. 
"Very often the mere presence of Taser can help to control volatile and violent situations so having all police officers with this equipment in the county should help increase our colleagues' safety."