Kent Police officer given management advice after admitting careless driving
An officer from Kent Police is to be given management advice after causing a collision during the 2018 'Beast from the East' storm by driving too fast for the road conditions.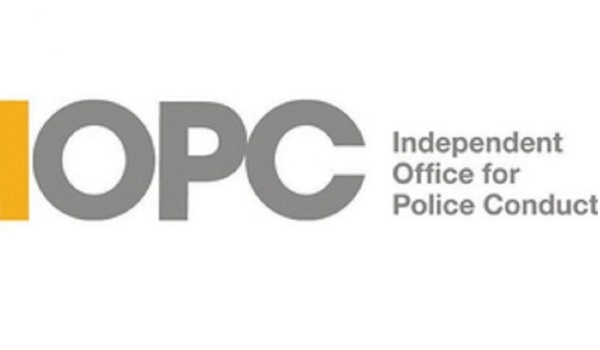 Police Constable Mark Sloane admitted misconduct during a video-link hearing at Kent Police headquarters on Tuesday (May 12).
The independent panel heard that PC Sloane was responding to the emergency report of a burglary in progress in Maidstone at just after 9pm on March 1, 2018, during some of the most testing freezing weather the UK has ever experienced.
He was driving 56mph in a 30mph zone when he lost control and collided with one car as it was being parked outside a local shop and two other parked vehicles. The driver of the first vehicle sustained a broken collarbone and an officer who was a passenger in the police car broke a finger.
Investigators from the Independent Office for Police Conduct (IOPC) examined information from the black box of the car PC Sloane was driving, which showed the speed he was travelling and that his anti-lock braking system kicked in – indicating he was skidding on ice.
The IOPC investigation ended in October 2018 and in February 2019 the Crown Prosecution Service proceeded with his prosecution.
PC Sloane was convicted of careless driving at Woolwich Crown Court on December 9, 2019. He was fined £450 with costs of £130 and given eight penalty points on his driving licence.
At yesterday's hearing, the independent panel found he had breached the Standards of Professional Behaviour but decided it was "a one-off lapse falling at the bottom end of the scale of misconduct".
IOPC Regional Director for London and the South East Sarah Green said: "When responding to incidents, the first aim of any police officer should be to arrive safely. PC Sloane was called out to a theft but wasn't able to deal with that incident because of his careless driving. And he injured two people and damaged vehicles as a result.
"The public expect police to protect them – not only was this a clear breach of the Standards of Professional Behaviour he was expected to maintain, but driving at 56mph in a 30mph zone during severe snow and icy conditions was careless and put both PC Sloane and others at risk.
"We hope PC Sloane reflects on the lessons to be learnt from this."