Kenneth Noye to be freed from prison
One of Britain's most notorious criminals, Kenneth Noye, is to be released from prison, the Parole Board has confirmed.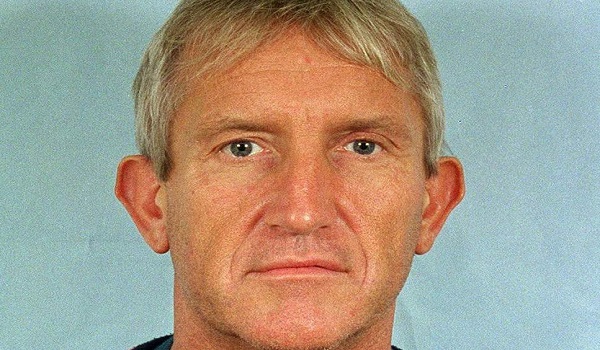 Noye, 71, stabbed 21-year-old Stephen Cameron to death at the Swanley interchange of the M25 in Kent in 1996 in what he claimed was an act of self-defence following a road rage incident. He was found guilty of murder and sentenced to life imprisonment with a minimum term of 16 years in 2000.
At a hearing earlier this month, the Parole Board ruled that he no longer posed a risk to the public.
The panel heard evidence from Noye's probation officer, from the official supervising his case in prison, and from a psychologist employed by the Prison Service who had assessed Noye's risks. A prison officer of governor grade also participated in the hearing.
The panel heard how Noye was of "good conduct and compliance" in prison and had "worked positively" with officials dealing with his case.
Noye, who first became eligible to be considered for release on April 21, 2015, also gave evidence. His application for release had been rejected on two previous occasions.
The Parole Board said Noye "had demonstrated an ability to deal appropriately with potentially violent situations in prison and was clearly well motivated to avoid further offending in the community". As a result, the panel said it was satisfied that Noye met the test for release and could return to living in the community.
He will have to reside at a designated address, be of good behaviour and report as required for supervision or other appointments. There will be strict limits on his contacts, movements and activities.
Noye first rose to notoriety in the mid-1980s following a major robbery at the Brink's-Mat bullion warehouse near Heathrow. The gang escaped with 6,800 gold bars weighing three tonnes, along with platinum, diamonds and travellers cheques. The total haul was valued at £26.3 million.
In January 1985, John Fordham, a Metropolitan Police Service detective investigating the Brink's-Mat robbery, was stabbed to death in the grounds of Noye's West Kingsdown home. Eleven gold bars were found hidden around the premises.
Noye was charged with murdering Det Fordham, but the jury at his trial cleared him on a majority verdict, deciding that he had acted in self-defence. The following year he was sentenced to 14 years after being found guilty of conspiring to handle the gold from the robbery.