Kenneth Noye released from prison 
An infamous road rage murderer and killer of a surveillance police officer has been released from prison.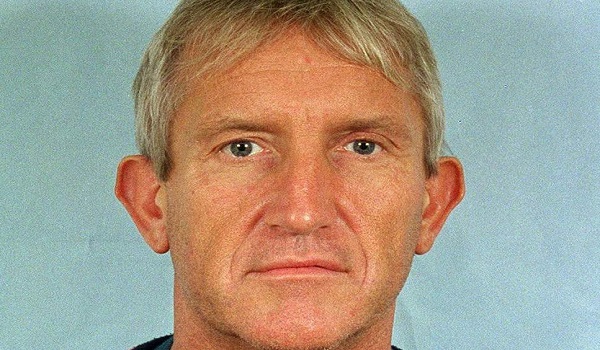 Kenneth Noye was convicted in 2000 and sentenced to life imprisonment for stabbing Stephen Cameron  to death on the M25 in Kent. 
He fled the UK after the road rage killing in 1996 but was arrested in Spain and returned to the UK to face justice two years later. 
Noye brutally killed Mr Cameron in front of his fiancée, who has been subject to witness protection ever since. 
In 1985, he was acquitted of the murder of Detective Constable John Fordham, claiming he acted in self–defence. The officer, investigating the 1983 Brinks-Mat gold bullion robbery, was stabbed to death in the grounds of Noye's home. 
Noye was convicted in 1986 of handling some of the gold and served eight years of a 14-year sentence. 
Now 72-years-old, he has applied to be released three times since becoming eligible for parole in 2015.  
The Parole Board announced last month that he "had demonstrated an ability to deal appropriately with potentially violent situations in prison and was clearly well motivated to avoid further offending in the community" and said he should be released. 
It is understood Noye left prison on Thursday (June 6). 
The Ministry of Justice said: "We understand this will be a distressing decision for the family of Stephen Cameron and our thoughts remain with them. 
"Like all life sentence prisoners released by the independent Parole Board, Kenneth Noye will be on licence for the remainder of his life, subject to strict conditions and faces a return to prison should he fail to comply."