Justice Committee demands explanation for railway policing merger delay
MSPs have urged Scotland's Justice Minister to explain why plans to integrate British Transport Police (BTP) into Police Scotland have been delayed.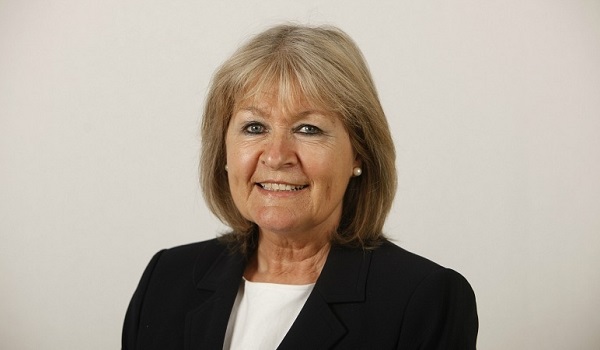 Holyrood's Justice Committee is asking Humza Yousaf to provide more details about why he announced the merger between the two forces has been put on hold.
The Scottish government stressed it intends to push ahead with the plans but wants to re-examine its options for devolving railway policing.
Both policing and rail staff associations have called on the SNP to scrap the merger entirely.
Justice Committee convener Margaret Mitchell said: "This latest announcement raises many questions, both for the future of railway policing in Scotland and about the delayed integration process.
"Devolving railway policing has clearly not been straightforward. For the sake of transparency and clarity, it's imperative the committee has the opportunity to question the Justice Secretary soon after Holyrood's return."
Devolution of rail policing in Scotland was one of several recommendations made by the Smith Commission in 2014.
Earlier this year, then-Justice Secretary Michael Matheson announced the integration of railway policing into Police Scotland would not occur in April 2019 as planned to allow a re-planning exercise to take place.
However, the Scottish government announced on Monday (August 27) that the merger has been put on hold.
The decision followed a recommendation from Police Scotland that it would not be able to recommend a revised 'go-live-date for integration.
This was because the force is not currently satisfied that "substantive matters" have been addressed.
A report by Scottish Police Authority (SPA) interim chief officer Kenneth Hogg also highlighted poor clarity on some problems relating to the merger, such as which assets would be inherited by Police Scotland.
It also pointed out that the current BTP and Police Scotland ICT systems were incompatible, and a Police Scotland ICT overhaul project that could make them easier to integrate will not be ready for several years.
The Scottish government plans to meet with Police Scotland, BTP, the SPA and other partners to discuss potential options for integration.
Manuel Cortes, general secretary of the Transport Salaried Staffs Association, described the decision to put plans under review as "good news" for rail workers.
"I hope that 'under review' is political speak for 'kicked into the long grass 'til it's forgotten about as the bad and costly idea everyone in the rail and policing business warned'," he added.
"But as Humza has made the announcement with the preface 'ministers remain committed to the full integration of railway policing into Police Scotland', we can't be sure we are out of the nationalist woods yet.
"Humza is a canny politician with much charm. And whilst I'm hoping he's just trying to spare his predecessor Michael Mathesons blushes for committing to an idiot policy that has put the nationalist interest before the national interest, I will be seeking assurances from him that the merger is not an option that remains on the table."