Justice Committee calls for extra powers to be given to Biometrics Commissioner
The Scottish Parliament's Justice Committee says a new Biometrics Commissioner must have the "necessary teeth and oversight" to keep personal data safe and protect privacy.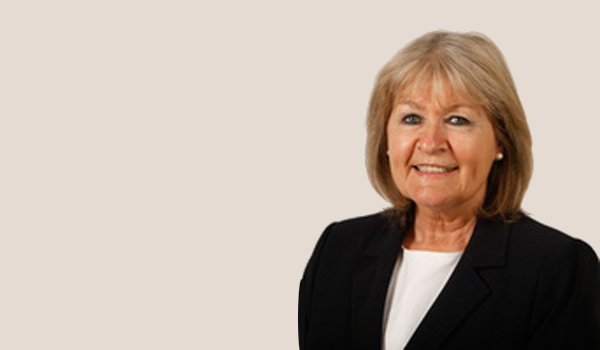 While the committee has backed the general principles of a Bill that would create a Scottish commissioner and establish a code of practice for the use of biometrics by the police, it says there are "important areas" where the legislation needs to be strengthened.
MSPs on the committee concluded that a commissioner to look after biometric personal information, including physical, biological or behavioural identifiers, was both timely and necessary.
Biometric policing techniques not only incorporate traditional methods such as fingerprinting, but also rapidly developing, new technology, like voice pattern analysis and facial recognition.
The committee also voiced support for the Scottish Biometrics Commissioner's role to be flexible, to allow them to adapt to new forms of biometric data that are not yet considered or used by the police.
However, it is calling for the provisions of the Bill to be strengthened and for the commissioner to also have oversight of biometric data used and held by other policing bodies operating in Scotland, such as British Transport Police and the National Crime Agency. As things stand, the commissioner would only have oversight of Police Scotland and the Scottish Police Authority.
The committee also wants the commissioner to have greater enforcement powers to ensure compliance with the code of practice.
Speaking as the report was published this week, committee convener Margaret Mitchell MSP said: "Identifying criminals and keeping society safe is at the core of what the police do. Biometric data can be a great help achieving both these objectives. However its collection and use must be proportionate, and properly checked.
"As technology advances at lightening pace and ever more information becomes available to the police, the need for this commissioner to ensure that public and human rights concerns are kept to the fore becomes ever more pressing.
"While members welcome the creation of a Biometrics Commissioner, the committee has identified some important areas where the legislation needs to be strengthened.
"To ensure the commissioner has the necessary teeth and oversight to protect privacy effectively, the committee wants to see stronger enforcement powers and other policing bodies added to commissioner's remit before their office is created.
"The committee also wants the principles of protecting human rights, privacy and delivering community safety to be enshrined in the Bill, and to underpin any use of biometric data by police."
The Bill to establish the office of Scottish Biometrics Commissioner and to provide for its functions in relation to the acquisition, retention, use and destruction of biometric data for criminal justice and police purposes, was introduced by the Cabinet Secretary for Justice, Humza Yousaf MSP, on May 30. The Scottish Parliament has set January 10, 2020, as the deadline for the end of Stage 1 scrutiny.