Judgment day for Barry Bennell as nearly 100 new 'child abuse' complainants come forward
Football coach Barry Bennell's 31-year jail sentence today means he is unlikely to taste freedom in his lifetime but the devastating impact on victims of the biggest child abuser in UK sporting history is set to lead to future lessons for policing.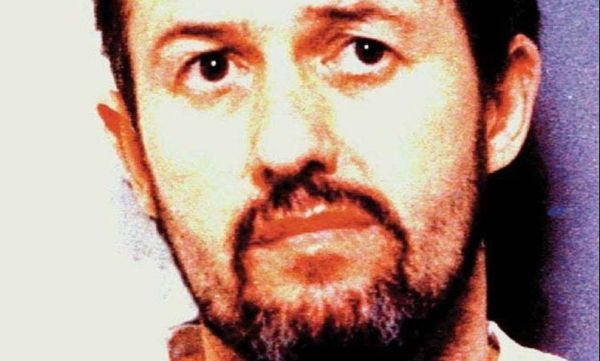 Bennell, dubbed a monster on an "industrial scale", was found guilty of historical sexual assaults committed on young boys in his care.
Seen as a "starmaker" by many of the clubs he came into contact with, Judge Clement Goldstone QC told Bennell he might have "appeared as a god" to the boys he coached – but "in reality you were the devil incarnate".
The serial paedophile shook his head as the sentencing judge added: "You stole their childhoods and their innocence".
Bennell, 64, was convicted of 50 child sexual offences at Liverpool Crown Court, with many of those specimen counts to reflect the numerous occasions he targeted some of his 12 victims between 1979 and 1991. Prosecutors were forced to step back from indicting him on every alleged offence – as it would have run into hundreds.
Following the delivery of the final jury verdicts last week, it was revealed the ex-Crewe Alexandra coach and Manchester City scout may have swapped victims with other paedophiles during his 20-year reign of abuse that saw him prey as many as 114 young footballers as an additional 86 complainants have come forward to say they too were abused by him.
The aftermath of the Bennell case is an ongoing investigation by Cheshire Constabulary that could result in "at least another year" before any potential formal charges emerge from the new lines of inquiry, the force told Police Professional.
Since 1995 Bennell has already served three jail terms – one in the US –for similar offences involving 16 separate victims.
Jackie Lamb – senior crown prosecutor for Merseyside and Cheshire – said as to 22 counts that were "left on the file" in 1998 : "If the police submit files of evidence to us then we will review them but I can't say anything else other than that at the moment."
In addition, football is reflecting on its "secret" part in this human tragedy.
At Manchester City – still chasing four titles and trophies and could be the most successful side in British football this season – it is alleged that a youth team manager Steve Fleet warned the its board about Bennell in the late 1970s.
Bennell went on to Crewe Alexandra, where a club executive reported his suspicions to management in the late 1980s, before he was sacked in 1992.
With football standing accused of putting hundreds of boys in danger, Manchester City has acted with a "no stone left unturned" inquiry which has already lasted 15 months, involved 4,000 hours of investigations and cost a reported £1 million to date.
It liaises with the Cheshire force, three victims' charities – Lime Culture, Intersol and Survivors Manchester – and the Football Association Review Team, with the football club conducting its own independent inquiry which by the end of 2017 had embraced 334 other clubs.
The club's QC-led inquiry has identified another person with "potential historic connections" to the club who has been linked with serious allegations of child sex abuse.
He was named on Thursday (February 15) as John Broome , who is dead, was identified – and reportedly has no links to Barry Bennell.
Manchester City said it is focused on completing its review to the "highest standard possible".
"It is expected that further information which will assist in the completion of the review will become available as related legal proceedings conclude, after which a more comprehensive public position can and will be set out," it said.
City manager Pep Guardiola, has expressed his sympathies with the victims of Bennell, describing the scandal as a "terrible, terrible situation" and called on authorities to set an example, in the hope that such abuse would never happen again.
"It's a personal issue, all the people know it's a terrible history, so my feelings and thoughts are for the victims.
"Hopefully everyone can learn from that, society can learn from that . . . the authorities and judges have to decide in a better way to try to make a good example for the future so it doesn't happen again."
The National Police Chiefs' Council report on Operation Hydrant – policing's own investigation into football abuse – has identified more than 290 alleged suspects and 839 possible victims. It is indicative of the scale of reported abuse in the game.
Bennell was produced from custody at HMP Woodhill in Milton Keynes on Monday (February 19) to be sentenced by the Recorder of Liverpool.
Several complainants entered the witness box and faced him directly in the dock and read out victim impact statements.
Bennell had followed proceedings in the six-week trial from prison videolink for health reasons because he needs to be regularly fed by tube after he developed oral cancer more than a decade ago.
Following the close of the prosecution case he chose not to give evidence in his defence and none was called on his behalf.
During the trial, prosecutor Nicholas Johnson QC described Bennell as a "devious paedophile" who systematically abused vulnerable pre-pubescent boys.
Complainants told how he had a "power hold" over them as they dreamed of becoming professional footballers.
Bennell was compared to the Child Catcher from Chitty Chitty Bang Bang, luring boys to his homes in the Peak District where he had arcade games and exotic pets including a puma and a monkey.
He also abused them on trips away and in his car while on the way to and from football training.
Abuse victim Micky Fallon, 46, who waived his right to anonymity to speak out against his former coach, said Bennell had shown "no remorse" during the trial and even "laughed when I gave evidence".
"Funnily enough that has really helped me. I've carried that guilt for a long time, and I needn't have carried it at all," he said.
"My only wish is I was brave enough to do it when I was 13."
Mr Fallon had struggled to deal with memories of the abuse throughout his 20s and turned to alcohol and even attempted suicide at one point. But now he has overcome his demons and works as a football coach.
The father-of-three said he had advice for other victims of abuse: "Every time I speak about it now and release that secret, it lifts part of that burden.
"If you remain silent, like most men do in sport, and I totally understand why they do, these perpetrators effectively get away with what they've done.
"My personal advice to other victims would be to confront it, to have the courage and the bravery to question yourself and tackle the issue."
Ahead of Bennell's sentencing on Monday; Mr Fallon added: "This man does not deserve to walk in society.
"I feel like the impact on my football career was pretty damning. The impact that you carry with you – carrying this dirty secret -– is quite devastating."
A spokesperson for Operation Hydrant said the publicity from the Bennell case had helped with the "correlative upturn in reporting" of other abusers.
The spokesperson added: "It shows the power of the victims' voices . . . and that victims will be listened to, which abusers will be trying to make out doesn't happen."
The jury returned guilty verdicts on 43 counts of abuse against 11 boys, involving offences of buggery, attempted buggery and indecent assault.
Before the trial started last month, Bennell pleaded guilty to seven counts of indecent assault involving three boys, two of whom were part of the trial.
The defendant, who has changed his name to Richard Jones, told officers he admitted having a "grooming process" and being attracted to teenage boys.
But he denied most of the allegations and said complainants were "jumping on the bandwagon" following publicity sparked by one of his previous victims, Andy Woodward, waiving his anonymity to give media interviews in November 2016.
Following that, Cheshire Constabulary began an investigation.
It has since emerged that victims have launched civil claims for damages against Manchester City and Crewe Alexandra.
Although Bennell never worked 'officially' for the Premier League club, in November 2016 – 12 days after Mr Woodward made his abuse revelations – City chairman Khaldoon Al-Mubarak launched its own comprehensive inquiry led by Julian Diaz-Rainey, a partner at Manchester legal firm Pinsent Masons, reporting to Jane Mulcahy, QC, of Blackstone Chambers in London.
Its remit was to understand whether, and if so how, it was used by Bennell to facilitate alleged sexual abuse of children; discover all indications – if any – and associated evidence as to any use of the club by any other individual at any point from 1965 to the present day to facilitate alleged sexual abuse of children; and review the club's current and future safeguarding procedures and protocols against global best practice benchmarks.
Barry Bennell timeline:
Early 1970s: Starts his coaching career aged about 18 at London-based junior club Senrab FC, Bennell tells police;
Mid to late 1970s: Coaches at Butlin's holiday camp in Pwllheli, North Wales, and also begins working with Manchester youth team Whitehill FC;
November 1979 to July 1981: Employed as a resident social worker at the now closed Taxal Edge children's home in Whaley Bridge, Derbyshire;
1982 to 1985: Coaches youth teams in Derbyshire which provided several youth recruits for Manchester City;
1985 to 1992: Bennell is employed by or on behalf of Crewe Alexandra apart from a spell coaching in Georgia, United States, in 1989 and 1990.
1990: Marries Linda Woodward, sister of one of his abuse victims, Andy Woodward. The couple go on to have two children.
1992 to 1994: Bennell is employed by or on behalf of Stoke City;
1994: He is arrested while on a ten-week tour of the US when coaching a Staffordshire youth team;
1995: He is convicted in Florida of four counts of indecent assault on a 13-year-old boy and sentenced to four years in jail. Spends time in custody prior to his conviction. His victim was also abused by Bennell in Britain, which leads to a domestic investigation;
January 1997: Bennell is featured in the Channel 4 documentary series Dispatches. Former youth player Ian Ackley waives his anonymity and tells the Soccer's Foul Play programme he was raped more than 100 times by Bennell;
September 1997: US authorities deport Bennell to the UK at the conclusion of his sentence and on his arrival he is charged with sexual offences relating to a number of complainants;
June 1998: He pleads guilty at Chester Crown Court on the first day of his scheduled trial to 23 counts of sexual abuse relating to 15 complainants, aged from nine to 14, between 1978 and 1992. Victims include Mr Ackley and Mr Woodward. Twenty-two alleged offences are left to lie on file. He is sentenced to nine years in prison;
May 2015: Bennell pleads guilty at the same court on the first day of his scheduled trial to sexually abusing a 12-year-old boy in 1980. He is jailed for two years. His victim did not come forward in 1997 because of the effect he said it would have on his mother. When she died in 2013 he contacted police. The court hears he was abused at Bennell's living quarters at Taxal Edge while staying with him as he took part in coaching sessions in Macclesfield;
November 2016: Mr Woodward, an ex-Crewe, Sheffield United and Bury footballer, waives his anonymity to speak publicly to the Guardian and BBC's Victoria Derbyshire programme. Bennell had scouted Mr Woodward, who was then aged 11, while he was playing for Stockport Boys. It leads to a number of complainants against Bennell contacting and a fresh investigation by Cheshire Constabulary begins.
January 2018: Bennell goes on trial at Liverpool Crown Court accused of 48 historical child sex offences against 11 complainants between 1979 and 1990; and
February 2018: Bennell is found guilty of 43 counts of child sexual abuse against 11 victims and sentenced to 31 years in prison.