Judge blocks attempt to prosecute Libyan believed involved in death of PC Yvonne Fletcher
Rank-and-file officers have admitted their financial support is "at an end" to bring a prosecution against a suspect in the murder of their fallen colleague Yvonne Fletcher.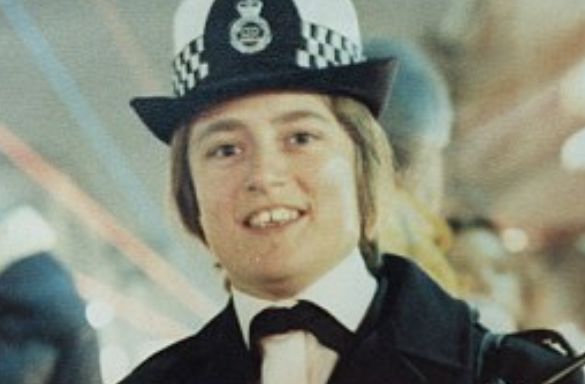 The 34-year fight for justice for PC Fletcher goes on but in the wake of a judge's decision, the criminal justice route to identify the Metropolitan Police Service (MPS) officer's killers looks to be over.
In London's High Court, Mrs Justice Lang halted an unprecedented legal challenge into the case of Colonel Muammar Gaddafi's former education chief, Dr Saleh Ibraham Mabrouk by the Police Federation of England and Wales (PFEW) and ex-Police Constable John Murray.
They had filed a judicial review against the Home Secretary, Foreign Secretary and GCHQ over the Government's decision to block vital evidence from being used in a prosecution over the shooting dead of the young MPS officer in London more than 30 years ago.
The 25-year-old was caught in a volley of gunfire as she policed a demonstration against the former north African leader outside the Libyan People's Bureau in St James's Square on April 17, 1984.
The High Court ruling comes as a bitter blow to the PFEW and Mr Murray, who stood next to the young officer when she was fatally wounded outside the London embassy. Mr Murray accompanied PC Fletcher in the ambulance to the hospital and promised her to bring the offender to justice.
He has reportedly said that there is no legitimate justification for blocking the evidence.
The staff association and Mr Murray worked together as joint applicants for these judicial review proceedings – opposing the Government's stance that charging Dr Mabrouk, of Reading, Berkshire, with conspiracy to murder would breach national security.
Last month, Mr Murray had said: "How can this evidence be withheld under the guise of national security after 34 years? It is ridiculous.
"That evidence should be released to the CPS, who, I think, once they get it, will change its mind and charge."
But at Friday's hearing (February 16), Mrs Justice Lang ruled that there should not be a judicial review, leaving the PFEW and Mr Murray with legal costs to pay. The PFEW says it has already incurred costs of £25,000.
It had until Monday (February 19) to appeal but will not do so, because losing would increase the burden it would have to pay in additional costs.
Andy Ward, PFEW deputy general secretary, told Police Professional: "It is the response we had expected and does mean that we are not funding further proceedings at this time.
"We have given it careful consideration and the decision was not made lightly but after extensive work into investigating every channel available and obtaining legal advice which strongly indicates that there would be no chance of success.
"We appreciate that this will be disappointing news for those who have fought for justice for Yvonne but as a federation we are satisfied that we have exhausted this particular avenue.
"Our position remains the same – we wish to see justice for the murder of PC Yvonne Fletcher and are always reviewing ways to achieve this."
Dr Mabrouk was among Libyan diplomats and aides ordered out of the country following the shooting but he was allowed back in Britain years later.
Three years ago, after a memorial service in St James's Square to mark the 30th anniversary of PC Fletcher's murder, her family issued a statement, saying: "We have had to move on with our lives but it is difficult to move forward when the past remains unresolved."
In November 2015, officers arrested a Libyan man in his 50s in south-east England on suspicion of conspiring to murder PC Fletcher, in what was described as "the first significant arrest" of the investigation into her death.
Last May it emerged that the investigation into Dr Mabrouk had been dropped, because the Home Office was unwilling to allow crucial evidence implicating him in the killing to be put to a jury. It was deemed "not fit for court", apparently for fear of betraying intelligence sources – forcing detectives to admit that prosecutors would be unlikely to obtain a conviction as a result.
The MPS said in a statement at the time: "We believe our investigation has identified enough material to identify those responsible for PC Fletcher's murder if it could be presented to a court. The key material has not been made available for use in court in evidential form for reasons of national security."
Dr Mabrouk, who is in his 50s and reportedly has a son and wife in the UK, was released from bail without charge and told the investigation against him would not proceed "at this time". He denies any role in the murder, or that there is any evidence against him.