Joint police and fire safety team wins national award
South Yorkshire Fire and Rescue and South Yorkshire Police's joint community safety department has been voted Best Emergency Services Collaboration in the country.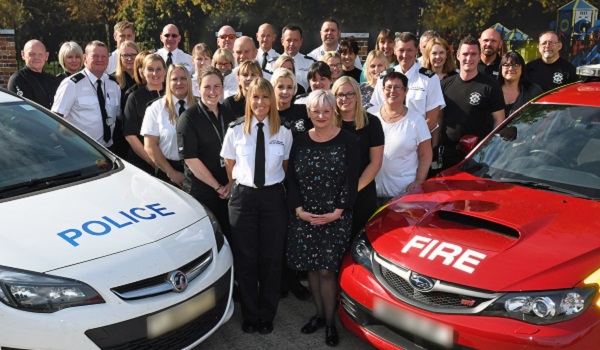 The department was presented with the accolade at the Excellence in Fire and Emergency Awards, which took place in London on December 10.
Formed just over a year ago, it undertakes a range of activities including home safety checks, crime prevention visits and youth engagement activities.
Head of the joint community safety department, Simon Dunker, said: "South Yorkshire Police and South Yorkshire Fire and Rescue's community safety teams came together last year as part of a flagship collaboration project, which brilliantly illustrates the benefits of working together for a shared purpose.
"The joint department has evolved each organisation's thinking when it comes to their community safety work, guided by shared strategic objectives of preventing emergencies, reducing demand and releasing capacity to do more for our communities.
"This award is timely recognition for the work staff at both organisations have put in to make the department happen."