John Worboys will remain in prison for at least two years
Serial sex attacker John Worboys will not be released from prison for at least more two years following a Parole Board review of his case that found he had a "sense of sexual entitlement" and a need to control women.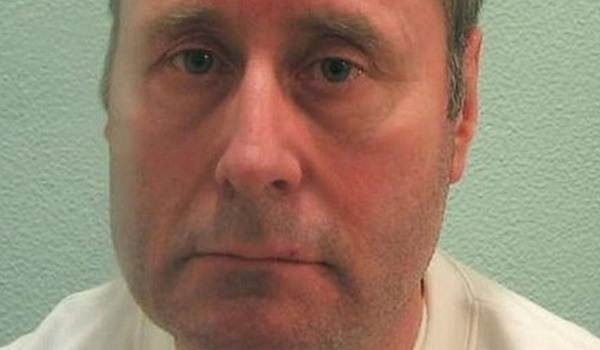 Worboys who is now known as John Radford, was jailed in 2009 after he was found guilty in 2009 of drugging and attacking at least 12 women that he picked up while driving a London taxi. He would tell his victims he had won the lottery or had won money at casinos and offered them a glass of celebratory champagne laced with sedatives. Police believe he may have assaulted as many as 105 victims in total. 
On conviction, as well as being ordered to serve at least eight years, Worboys was given an indeterminate sentence, meaning he could be kept in prison as for as long as he was deemed to remain a danger to the public. 
In January the Parole Board said he would be freed after serving 10 years but there was an outcry from his victims and members of the public. A group of women got in touch with the police to make fresh allegations against Worboys dating to 1997. The allegations being investigated include sexual assault and administering a substance with intent to commit a sexual offence. 
London Mayor supported two of his victims in bringing a challenge via a judicial review which blocked his release with the High Court overturning the decision of the Parole Board. It's chairman, Nick Hardwick, quit saying he was "sorry for the mistakes that were made in this case" but that he was not on the decision panel at the time. He admitted that the panel should have taken into consideration the alleged crimes for which Worboys has not been convicted of. 
Among the documents considered by the panel were a 1,255 page dossier on Worboys and personal statements from seven victims. It concluded: "After considering the circumstances of offending, the progress made while in custody, and the evidence presented within the dossier, the panel was not satisfied that Mr Worboys was suitable for release or progression to the open estate."  
A Parole Board spokesperson said: "We can confirm that a panel of the Parole Board gave a negative decision in the parole review of John Worboys following a paper hearing in October 2018. Under current legislation Mr Worboys will be eligible for a further review within two years. The date of the next review will be set by the Ministry of Justice." Worboys has 28 days to request a hearing to dispute the decision. 
Earlier this week the justice secretary, David Gauke, suggested Worboys should stay in jail for the rest of his life. Speaking to BBC Radio 4's Today programme Mr Gauke said: "He has clearly committed very serious crimes and if there is evidence that he is a continued risk, as appears to be the case here, then clearly he is someone who should not be freed." 
Reacting to the reassessment by the Parole Board, one of the two unnamed women who brought the case that blocked the release of Worboys said: "I feel vindicated, we were right all along and didn't make it up. We knew this man was a danger to women and we felt compelled to take action. It was the right decision for us to act and thank goodness we did."