Jermaine Baker: `No realistic prospect of conviction` in police shooting case
A decision not to charge a firearms officer who shot a man involved in a failed prison escape has been upheld by the Crown Prosecution Service (CPS).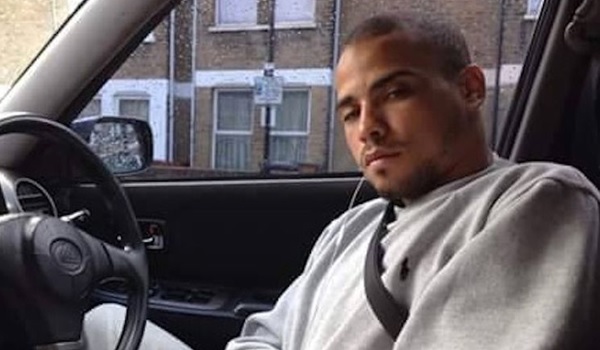 Jermaine Baker, 28, died during a Metropolitan Police Service (MPS) operation in 2015 as he and two accomplices waited in a car outside Wood Green Crown Court.
The armed officer – identified as W80 – has always maintained he thought he saw Mr Baker reaching for a firearm and that he acted in self-defence.
An Independent Police Complaints Commission investigation in November 2016 found evidence the officer may have committed a criminal offence and referred the case to the CPS.
On June 14 last year, the CPS said it could not prove the officer was lying about his actions and will not press charges, to which Mr Baker's family made an application for a Victims' Right to Review (VRR).
However, the CPS confirmed on Monday (March 19) that there is no "realistic prospect of conviction for any offences" and upheld its original decision.
A CPS spokesperson said: "Under the VRR scheme, the family of Jermaine Baker requested a review of our decision made in June 2017 not to charge any police officers following his death on December 11, 2015.
"In accordance with our VRR policy, a senior prosecutor who was not involved in the original decision has reviewed the case in full, taking account of all available evidence.
"They have concluded that the evidential test, as set out in the Code for Crown Prosecutors, is not met and that there is not a realistic prospect of conviction for any offences in relation to Mr Baker's death.
"The original decision has therefore been upheld and Mr Baker's family given a detailed explanation alongside an offer to meet the prosecutor if they wish."
Mr Baker was the only person killed during the police operation in Tottenham.
He and two others intended to help take an inmate from a prison van, but firearms officers were deployed to foil the plan.
The officers had been briefed that the suspects were potentially dangerous and prepared to use force.
W80 said he believed Mr Baker was reaching for a firearm in a bag he was wearing, and that his colleagues were at risk of being shot.
Although an investigation found Mr Baker was unarmed, an imitation firearm was discovered in the back of the gang's vehicle.