IWF condemns new EU ePrivacy rules as 'a free pass' for online predators
The Internet Watch Foundation (IWF) has applauded technology companies' decision not to leave children "out in the cold" amid fears that "unacceptable" new EU ePrivacy rules could make it easier for criminals to share videos of child sexual abuse and rape.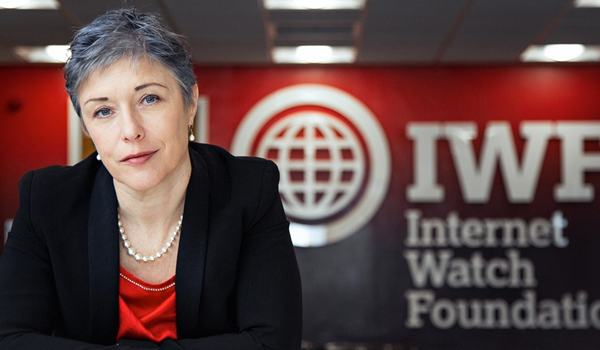 The European Electronic Communications Code (EECC) extends legal protection for confidential communications data throughout the EU's member states.
The new rules, set to come into force today (December 21), could make it illegal for technology companies to scan online messages for suspected child sexual abuse material.
Despite this, five major companies, Google, Microsoft, LinkedIn, Roblox and Yubo (all IWF members), say they will continue to proactively scan their platforms regardless.
In a joint statement, the companies said: "We believe the only responsible approach is to remain steadfast in honouring our safety commitments that European users – and, indeed, users around the world – expect and rely upon."
The move comes amid mounting concern that the privacy rules may have unintended consequences of making it easier for criminals to share and distribute child sexual abuse material undetected.
Susie Hargreaves OBE, chief executive of the IWF, the UK-based charity responsible for finding and removing online child sexual abuse material, welcomed the companies' commitment to keep children safe, and called for others to follow suit.
"This is a stunning example of getting legislation wrong and having a potentially catastrophic impact on children," she said.
"It beggars belief that, at a time where children are more vulnerable to online grooming, and where our hotline staff are dealing with more public reports of suspected child sexual abuse material than ever before, children are being left out in the cold like this.
"Anything which weakens protections for children is unacceptable. Christmas is supposed to be a time where we look out for the youngest and most vulnerable. It is not the time to give predators a free pass to share videos of abuse and rape."
Ms Hargreaves added: "We wholeheartedly applaud the stance taken by these companies who are really going the extra mile to protect children. Keeping children safe on, and offline, has to be everyone's priority, and we must never lose sight of this.
"We urge companies not to weaken protections on their platforms at this critical stage, and to keep doing all they can to make the internet a safer place for children. Legislators say it shouldn't be left to the tech companies to set the 'rules of the road', but companies have been given very little choice, and have been made to take a risk and determine what is right here for themselves."
Recent research by the NSPCC found that the rate of online grooming offences committed in the UK has accelerated during Covid-19, with 1,220 recorded in just the first three months of national lockdown.