Irish government makes history with 'ground breaking' commissioner appointment
A chief officer from Northern Ireland has been appointed as the new commissioner of An Garda Síochána.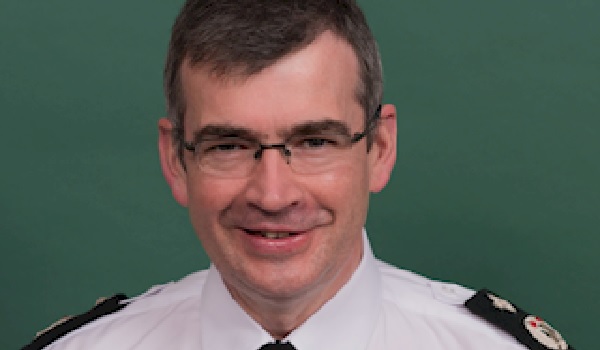 Deputy Chief Constable Drew Harris was chosen on Tuesday (June 26) to lead policing in the Republic of Ireland following an "intensive" 10-month recruitment campaign run by the Public Appointments Service on behalf of the Policing Authority.
This is the first time the new international selection process was used by the Irish government since its introduction in 2015 – a move that Police Federation for Northern Ireland (PFNI) chair Mark Lindsay said was both "ground breaking and historic".
Mr Harris, who has 34 years' policing experience, including 12 years in senior leadership roles, will start his new five-year job in September, taking over from Acting Commissioner Dónall Ó Cualáin.
Minister for Justice and Equality Charlie Flanagan said: "Drew takes up office at a time of major reform and investment which will redefine An Garda Síochána as an organisation.  As we approach the centenary of the establishment of An Garda Síochána, the organisation is on the cusp of significant change.
"I am confident that Drew Harris has the necessary ability and vital policing, security and change management experience required. He will bring these talents to his leadership of An Garda Síochána – one of our most important institutions of state – along with a commitment to serving the public in the best tradition of the Gardaí.
"I very much look forward to working with Drew on our shared objective of ensuring the security of the State and the safety of the public.  Drew can be assured of my support and that of the Government as he faces the challenge of transforming An Garda Síochána so that it becomes a model of policing excellence, equipped to deal with the huge range of challenges facing police services worldwide."
Chair of the Policing Authority Josephine Feehily said: "The Authority, having reviewed the process and considered his experience, qualifications and expertise, was very satisfied to nominate Drew Harris for appointment by the Government.
"We look forward to getting to know him and to working with him in achieving our shared objective of ensuring a modern, professional Garda service which continues to enjoy the trust of the Irish people".
Mr Harris began his policing career in 1983 with the Royal Ulster Constabulary – six years before he lost his superintendent father, to an undercar bomb planted by the IRA.
In 2002, he started a two-year secondment as a superintendent for Her Majesty's Inspectorate of Constabulary in Scotland before completing the Strategic Command Course. He then undertook the FBI's National Executive Institute program for senior law enforcement officers in 2010.
As an assistant chief constable at the PSNI, Mr Harris was responsible for the management of sex offenders and the introduction of Public Protection Units.
In 2014, he was appointed deputy chief constable, specifically in charge of performance and change management.
Mr Harris also previously held the national Hate Crime portfolio for eight years, leading on improving detection rates and improving data collection.
PSNI Chief Constable George Hamilton said that although he was delighted with Mr Harris's appointment, there is no doubt the force will be a "poorer place" without his contribution.
"This appointment can only serve to build on what is already a close working relationship between the PSNI and An Garda Síochána. The mutual desire of both organisations to keep people safe will support us in overcoming the many challenges we jointly face, including Brexit.
"In his 34 years as a police officer in both the RUCGC and the PSNI, Drew Harris has been driven by a commitment to protect the most vulnerable in our community. I have no doubt that this will continue to be his ambition as Garda Commissioner.
"He is a man of unfathomable strength, humility and grace and I have been privileged to have him serve as my deputy chief constable for almost four years. I wish him every success and look forward to working with him as commissioner."
Mr Lindsay said: Drew Harris is an outstanding police officer and an individual who has unrivalled experience at the very highest levels. His grasp of the wide range of issues affecting policing in both jurisdictions means that Mr Harris comes well prepared for the challenges ahead.
"Brexit is already on the policing agenda in both Northern Ireland and the Republic of Ireland and the perspective he will bring to the dialogue will be invaluable.
"We have worked very closely with Mr Harris in the Police Treatment Centres and the Benevolent Fund, and I know his commitment to officer welfare is a key priority.
"Mr Harris commands widespread respect, both nationally and internationally, and his leadership qualities are widely recognised. His appointment as the new Garda Commissioner is both ground breaking and historic, and this Federation wishes him well for the future."