IPOC investigates after handcuffed teen struck by baton
A police officer who was filmed striking a handcuffed teenager with a baton has been placed on restricted duties while the case is investigated by the Independent Office for Police Conduct (IOPC).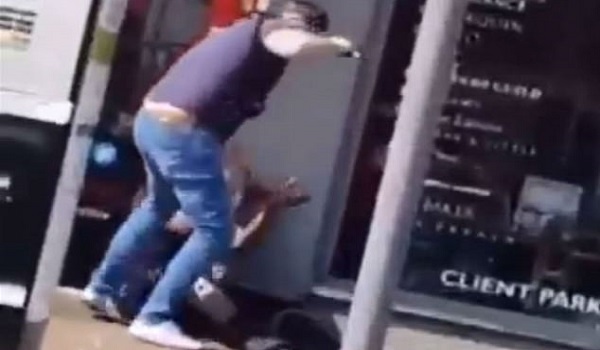 Footage taken by a bystander and widely shared on social media shows the plain–clothes officer striking the 17-year-old multiple times during a stop and search in Heath Park Road, Romford, on April 22. The teenager can be heard yelling "I am a child" and "this is illegal" as he is struck with the baton. 
The Metropolitan Police Service (MPS) referred the incident to the IOPC on April 26 after a member of the public who witnessed the incident complained that the use of the baton was excessive. 
IOPC Interim Regional Director for London Sal Naseem, said: "We recognise that this incident has generated significant concern among the local community, as well as comment from police officers, regarding the officer's decision to use his baton during the arrest. The video circulating on social media only captures part of the arrest, so it is right we independently investigate to establish what happened during the entirety of the incident." 
A MPS spokesperson said the officer had been placed on restricted duties but not been subject to any formal disciplinary sanctions.  
"At this time, a decision has been taken locally to manage his duties – this includes restrictions to have no contact with the public," they added. 
The MPS said the officers had been on patrol in Heath Park Road when they found reason to stop and search two teenagers under the Misuse of Drugs Act. The force said that after a struggle, a 17-year-old was detained by an officer and reportedly found in possession of Class B drugs. 
He was arrested on suspicion of possession with intent to supply and obstruction of a drugs search and released under investigation. A second teenager, aged 14, was also arrested on suspicion of obstruction and assault of a police officer, and was also released under investigation.