IOPC withdraws final misconduct hearings into Thomas Orchard death
The Independent Office for Police Conduct (IOPC) has withdrawn its decision to order misconduct hearings against two custody officers from Devon and Cornwall Police involved in the detention of Exeter caretaker Thomas Orchard.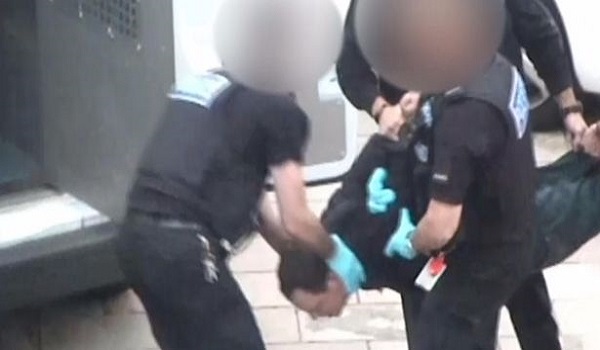 Mr Orchard, who was being treated for paranoid schizophrenia, had a mental breakdown and was arrested on October 3, 2012, after approaching a passer-by and starting an argument.
Police were called and he was taken to Heavitree police station in Exeter. In custody an emergency response belt (ERB) was used and Mr Orchard was carried in the prone position to a cell, where he was searched while lying on his front with the ERB in place.
The ERB was then removed and he was left alone, face down, in the cell. He suffered a cardiac arrest and brain damage and died seven days later.
Devon and Cornwall Police subsequently admitted an offence contrary to the Health and Safety at Work Act 1974 in relation to the use of the Emergency Response Belt (ERB).
In February 2018, the IOPC directed that six officers and staff should face misconduct hearings. A preliminary hearing was held for four Devon and Cornwall Police officers in July this year and an independent panel ruled the allegations should be dismissed before evidence was presented as the officers could not have a fair hearing.
The two remaining detention officers, who fall under different regulations to the police officers, would have faced a separate hearing.
As a result of the July decision in relation to the officers, the IOPC has now decided to withdraw its direction relating to the two remaining detention officers.
Regional Director Sarah Green said: "It is commonly in the public interest to refer matters where there is a case to answer for gross misconduct to a hearing to be tested. However, on balance, having considered representations from interested parties, I have decided to withdraw the direction in these unusual circumstances. It follows that I accept the recommendations of Devon and Cornwall Police that neither staff member should face disciplinary proceedings.
"We recognise that this has been a traumatic process for everyone involved, and that throughout it has taken far too long. We are working hard to make improvements on timeliness not just in our own organisation, but with other public bodies involved in the overall procedures following a death in custody.
"It is vital that we investigate the circumstances of tragic incidents such as this and most importantly, that police forces learn from them. We are pleased to see that a recent Her Majesty's Inspectorate of Constabulary and Fire and Rescue Services report said that Devon and Cornwall Police have made improvements to how they care for people in custody."