IOPC warns officers about inappropriate social media use
The Independent Office for Police Conduct (IOPC) has warned police officers and staff about inappropriate use of social media and the consequences they could face for posting or sharing offensive material.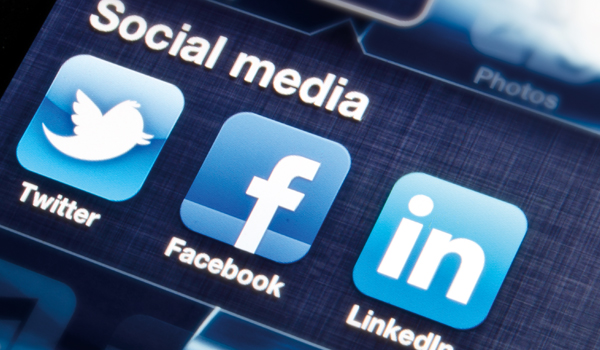 IOPC Director General, Michael Lockwood, said a snapshot of investigations between 2018 and 2020, showed a number of examples of officers sharing offensive and inappropriate content on social media.
"From racist, sexist, and other discriminatory comments to photographing crime scenes and using social media to contact victims of crime for sexual activity, it is concerning that a small number of police officers appear to think that this is acceptable behaviour," he said.
"In the most serious examples we have seen grossly offensive images and messages, which the public would be appalled by. Making discriminatory remarks, and the sharing of graphic and offensive memes and images, is unacceptable under any circumstances.
"Officers can face serious disciplinary or even criminal consequences if they do not uphold the standards of professional behaviour."
Mr Lockwood has written to the National Police Chiefs' Council (NPCC) asking it to remind forces and officers of their obligations under the police code of ethics and standards of professional behaviour.
"We have a collective responsibility to challenge and root out this type of culture and behaviour in policing. Many forces take a forthright stance on these issues and have robust policies on use of social media, in line with the code of ethics," said Mr Lockwood.
"The vast majority of police officers are appalled by this kind of activity and I am encouraged that these matters have often come to light because police officers called out their colleagues and reported their concerns as they are duty bound to do. A whole police force can be judged by the community on one officer's inappropriate posting which significantly damages public confidence and brings the police into disrepute."
NPCC lead for professional standards and ethics, Chief Constable Martin Jelley, said: "Social media and messaging apps have brought huge benefits to policing and how we engage with our communities. We expect police officers and staff to show the same level of professionalism when using these methods of communication as they do in every other part of their job, and we know the vast majority of them do.
"Unfortunately, nationally, we have seen recent cases where inappropriate, racist, sexist or discriminatory material has been posted or shared. It is very concerning that a small number of officers think this is acceptable.
"Policing has clear standards of behaviour and a code of ethics, and we expect all officers to adhere to these when using social media and messaging apps. Where officers don't meet the expected standards of behaviour they will be dealt with robustly, and this could result in them losing their jobs or in the most serious cases, criminal conviction.
"It is reassuring that many of the cases of misuse of social media and messaging apps come to light following reports by fellow officers and staff. This demonstrates the vast majority of officers and staff recognise inappropriate behaviour and are confident in reporting it."
Mr Jelley added: "The misuse of social media and messaging apps is recognised as an issue and the NPCC is actively working with the IOPC to put further guidance and safeguards in place."
A snapshot of cases since the IOPC's establishment in 2018 include:
In December 2020, several Metropolitan Police Service officers received final written warnings for gross misconduct after sharing text messages which contained offensive references to people with disabilities and jokes about rape, paedophilia, racism and homophobia;
In August 2018, following an IOPC investigation, an independent panel concluded a South Wales Police (SWP) officer had a case for gross misconduct, with a sanction of a final written warning. The officer resigned prior to the hearing taking place. A member of the public reported a number of potentially offensive Facebook posts which they felt breached the rules of SWP in relation to social media;
A police officer resigned from Cheshire Constabulary after an IOPC investigation, which concluded in November 2019, found they had contacted, via social media, three members of the public whom they had met during the course of their policing duties and proceeded to pursue a personal relationship with each of them;
In May 2020, an IOPC investigation saw a misconduct hearing find that a Warwickshire police community support officer would have been dismissed for gross misconduct had he not already resigned. The officer made inappropriate contact via social media with a burglary victim after he had visited her home to provide crime prevention advice. The incident came to light after the victim reported the conduct to the force's professional standards department; and
In August 2020, a Kent Police officer, who described searching women as 'good fun', mocked a dementia sufferer and posted crime scene photos on WhatsApp over eight months, was sacked following a force investigation. The officer's messages were discovered when another member of the chat group had his phone searched as part of a separate criminal investigation.
IOPC investigations continue into a number of inappropriate images and/or messages shared on social media.
The College of Policing's code of ethics provides guidance on use of social media sets out that officers must:
Use social media responsibly and safely;
Ensure that nothing you publish online can reasonably be perceived by the public or your policing colleagues to be discriminatory, abusive, oppressive, harassing, bullying, victimising, offensive or otherwise incompatible with policing principle; and
Not publish online or elsewhere, or offer for publication, any material that might undermine your own reputation or that of the policing profession or might run the risk of damaging public confidence in the police service
See also: Feature: Think before you post