IOPC upholds complaints about GMP investigation into woman's death
A review by the Independent Office for Police Conduct (IOPC) has concluded that complaints made about a Greater Manchester Police (GMP) investigation into the death of Teresa McMahon should be reinvestigated.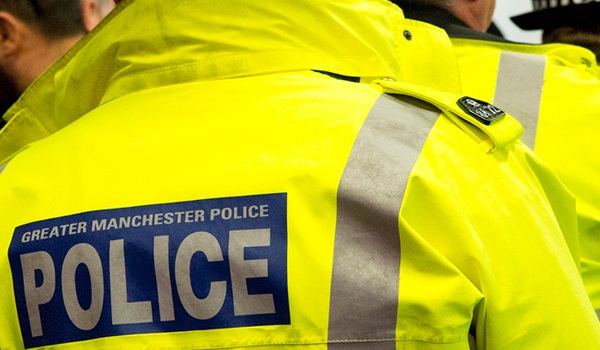 Ms McMahon, who worked as a television producer and news editor, was found dead in her flat in Salford on August 3, 2021.
Her family complained to the IOPC about the force's initial inquiry when the 43-year-old died.
A pre-inquest review had heard she was "locked in a coercive and controlling relationship" and concerns over her abuse had been made to police before her death by friends, colleagues and family members.
The IOPC said that at the request of the complainant, it had reviewed GMP's handling of complaints made following Ms McMahon's death and has "directed the force to reinvestigate the complaints".
It concluded that the outcome of GMP's investigation into the complaints "was not reasonable and proportionate".
"During our review, which began in October 2022, we looked at whether complaints were properly addressed and whether the service provided by officers was acceptable," said the OPC.
"The complainant initially submitted complaints to the force in August 2022 following the death of Teresa, 43, in August 2021 and later submitted an application for a review to the IOPC after they were not upheld by the force.
"We reviewed GMP's handling of complaints about whether the force sufficiently investigated domestic abuse allegations, if they should have identified Teresa as vulnerable and if her death could have been avoided had officers acted differently.
"The force determined that the service provided in response to these complaints was acceptable."
"Following an assessment of the review, the IOPC has upheld the review and concluded the outcome of GMP's investigation into the complaints was not reasonable and proportionate.
"A review is not a reinvestigation of a complaint or any police investigation that is subject to a complaint."
During its assessment, the IOPC reviewed GMP's domestic abuse policy ,which provides a guideline of the standards and considerations that are required to be undertaken when investigating allegations of this nature.
IOPC head of National Operations Sunny Bhalla, said: "Our thoughts are with Theresa's family and loved ones, as well as all those affected by her tragic death.
"After completing our review, we were not satisfied that the investigation conducted by GMP into the complaints made was adequate. We concluded that lines of inquiry had not been pursued and complaints were not sufficiently addressed.
"We have directed the force to reinvestigate the complaints in line with procedures outlined in their domestic abuse policy."