IOPC to monitor use of force and disproportionality issues across London
The Independent Office for Police Conduct (IOPC) is investigating a number of incidents involving alleged disproportionate use of force within the Metropolitan Police Service (MPS) following "increasing community concerns".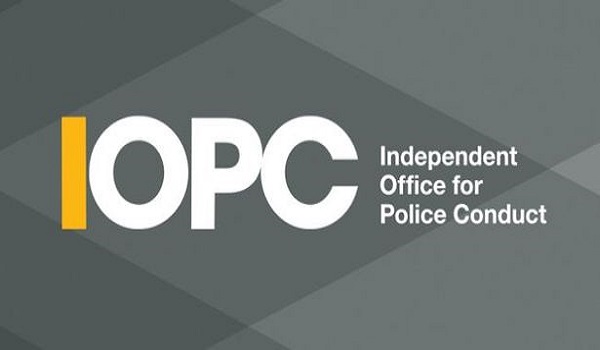 News of the inquiry comes less than two weeks since the IOPC announced it was conducting nine investigations into excessive use of force on black men following a number of incidents in the West Midlands.
IOPC Regional Director Sal Naseem said: "Right now, communities across London are expressing real and growing concerns about disproportionality and use of force. Only a few weeks ago we highlighted increasing community concerns about the use of Taser. We are also hearing increasing levels of concern about stop and search and, most recently, fines issued during lockdown being disproportionate to black people.
"Some of the matters have been brought to our attention via social media, some have been referred to us by the MPS, and some I have called in as matters for investigation using powers under the Police Reform Act. We've been concerned enough to want to consider these independently of the police."
Mr Naseem said while the IOPC did not look at all use of force and disproportionality issues involving the police, some serious matters or those which had impacted on public confidence were under investigation. These include:
An independent investigation into contact the MPS had with a man before he suffered a life-changing injury in Haringey, North London on Monday, May 42020. A man in his twenties was Tasered as he jumped over a wall and has now been assessed as having suffered a life-changing injury;
An incident on May 6 in which a man was stopped in Southwark (London) for a drugs search and was red dotted with a Taser. A video was widely shared on social media;
An incident in which a 28-year-old woman was restrained by six officers in Lewisham, southeast London on May 9;
An incident in Lewisham in which a black man, understood to be an off-duty ambulance driver, was detained outside his London home; and
An incident on May 5 in Southwark in which a man alleges he was stopped and searched by officers who he believes negatively profiled him as a drug dealer and dealt with him aggressively.
Mr Naseem said he has written to London Deputy Mayor for Policing and Crime Sophie Linden about community concerns and the role of the Mayor's Office for Policing and Crime in providing an additional level of assurance to the community.
"Consistent and robust local oversight and scrutiny will help build an understanding of the reasons for disproportionality and inform learning, which is what will help drive real change," he said.
"We'd also like to see more action taken locally to provide communities with meaningful opportunities to be consulted on decisions affecting them and input into policing policies, where this is practical. This is important to police maintaining the model of policing by consent.
"In London, our recently completed investigations featuring stop and search have found that there were issues with the quality of the individual encounter. While there may have been legitimate reasons for the initial police stop and search, we are looking at identifying any thematic learning from these cases.
"There must be more research to understand issues of disproportionality, as well as assurance and scrutiny around tactics like use of force and stop and search.
"More importantly, we want to engage police – their involvement is key to understanding what is occurring and driving any change that is needed. It is incumbent on the police to listen to and respond to these concerns – they need to have the trust of the community."
Mr Naseem stressed it was important not to pre-empt the outcome of the investigations currently underway by the IOPC.
"We will complete full and independent investigations looking at all the circumstances and whether the use of force by officers was justified and proportionate in each of these instances," he said. "We are also looking into complaints that police allegedly acted in a discriminatory manner where these incidents involved black people. The outcome of our independent investigations will not be prejudiced and will remain impartial."
The MPS recently faced fresh accusation of bias after it emerged that people from BAME (black, Asian and minority ethnic) communities were more likely to have been fined for breaches of coronavirus lockdown laws than white people.
A statement issued by the MPS said: "In total, more white people received FPNs [fixed penalty notices] or were arrested than other individual ethnic groups. However, when compared with the composition of the resident population, higher proportions of those in black and minority ethnic groups were issued with FPNs or arrested across London as a whole.
"The reasons for this are likely to be complex and reflect a range of factors. This includes interactions between the areas subject to significant proactive policing activity targeting crime hotspots and both the variation in the age profile and geographical distribution of ethnic groups in London."