IOPC to investigate death of man in custody
The Independent Office for Police Conduct (IOPC) has launched an investigation into the death of a man who was found unresponsive in a cell at Torquay police station last month.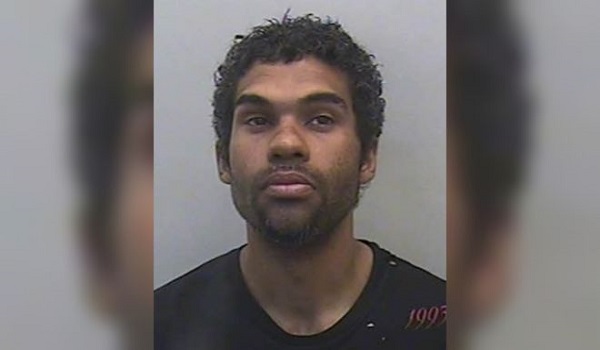 A preliminary post-mortem failed to identify a cause of death for Simeon Francis. An inquest was opened an adjourned last week while further tests are carried out.
Mr Francis, 35, had been arrested at around 12.45am on May 20 in Cowley Bridge Road, Exeter, and then transported by police van to Torquay police station where he was booked into custody at around 3am.
IOPC Regional Director Catrin Evans said: "Our thoughts are with Mr Francis' family and friends following his death. We will be keeping his family updated during the course of our independent investigation.
"Our investigators have begun gathering evidence and statements from officers. We are analysing a considerable amount of CCTV footage from the custody suite. We are looking at the level of care provided during the period of detention, including the frequency and adequacy of checks carried out."
The investigation is the result of a mandatory referral from Devon and Cornwall Police, but the death of Mr Francis, who was black, comes at a time of heightened concerns about the relationship between police and the black community throughout the UK following the death of George Floyd in Minnesota.
Writing in The Independent last week, Michael Lockwood, chair of the IOPC, said forces must listen and respond to "real and growing concerns" about racism within their own ranks.
He added: "There must be more research to understand issues of disproportionality, as well as assurance and scrutiny around tactics like use of force and stop and search."
Addressing Parliament on Monday (June 8), Home Secretary Priti Patel said an estimated 137,500 people had attended Black Lives Matters protests across the UK, with around 200 such events taking place at the weekend. Dozens more events are planned for the coming week.
The Home Affairs Select Committee has also announced an inquiry on policing and race. MPs will be taking evidence on issues including the use of force, stop and search, and the disproportionate use of coronavirus fines for black people.
Chair Yvette Cooper said: "The murder of George Floyd in Minnesota and the subsequent outpouring of solidarity with the Black Lives Matter movement across the world has rightly shone a bright spotlight on racial inequality and injustice everywhere. All of us have a responsibility to identify and tackle racism and injustice wherever we find it."
In the year to March 2019, 16 per cent of police use of force incidents in England and Wales were against black people, who make up only 3.3 per cent of the population. Black people were also involved in 25 per cent of firearms incidents and a fifth of 'less lethal weapons' incidents.