IOPC: report reveals fear in making complaints against police for those with mental health concerns
People with mental health concerns have "major barriers" against making a complaint about the police, with almost two-thirds believing they would be ignored or treated unfairly.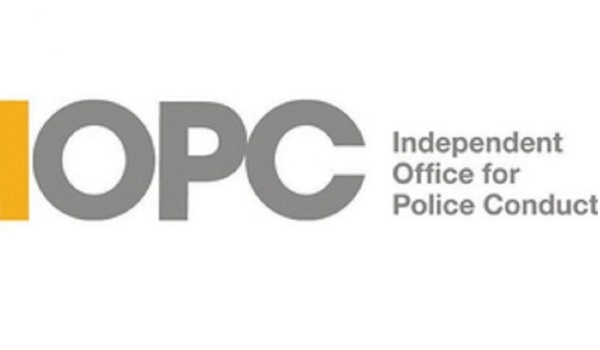 According to a report commissioned by the Independent Office for Police Conduct (IOPC), fear of harassment, concerns about bias and not understanding how to make a complaint are some of the issues preventing people with mental health conditions using the police complaints system.
It found that many believed there were "negative consequences" to bringing a complaint against a police officer or the police force, while some were "scared to make a complaint or get involved in a complaint against the police".
Almost half of those with mental health concerns "feared harassment or other consequences" if they made a complaint – rising to 58 per cent if they had been in contact with the police in the past 12 months.
Forty-six per cent of those questioned said they would be "unlikely" to make a complaint.
In addition, many said they were unaware of how to complain or that they had a right to do so, and 42 per cent of respondents had never heard of the IOPC or its predecessor, the Independent Police Complaints Commission.
"Those aware of the complaints system listed a number of reasons why they would not make a complaint, including fear of harassment, a belief they would be treated unfairly or their condition handled insensitively and concern that the process would be so stressful it would make their condition worse," said the IOPC.
Michael Lockwood, director-general of the IOPC, said: "People with mental health concerns find it particularly challenging to make a complaint against the police. This is due to a number of complex and interacting reasons.
"Policing and mental health is a huge challenge that will require cooperation and collaboration across the policing community, government and the health service."
Among the report's recommendations were mental health training for all IOPC staff and to "actively seek to employ more investigation staff with mental health knowledge and expertise", including one specialist to deal with complex cases in each IOPC office.  
Association of Police and Crime Commissioners (APCC) Lead for Integrity and Transparency, Julia Mulligan, said: "The Police Complaints system is changing for the better, but all those involved need to be ambitious within those changes to ensure making complaints is easy and the process worthwhile.  
"This is even more important for vulnerable people." 
APCC Deputy Lead for Integrity and Transparency, Dame Vera Baird QC, said: "As Police and Crime Commissioners, we want the Complaints System to be as easy as possible and flexible enough to offer extra support when needed.  
"I know the IOPC are working to implement changes to how complaints are dealt with and I am pleased to see that they will take learning from this report." 
The findings are revealed in the report 'Research into the Public Confidence of People with Mental Health Concerns in the Police Complaints System' commissioned from the Institute of Mental Health (IMH) and published on Thursday (November 28).  
It comes the day after the publication of a major report by Her Majesty's Inspectorate of Constabulary and Fire and Rescue Services (HMICFRS), which revealed the scale of the impact of mental health issues on UK frontline policing.  
It revealed that many organisations who have the proper skills and expertise to deal with mental health rely on the police to take on their responsibilities at the end of the day because it is a 24/7 organisation.  
Not only does this burden the police, but it also means that those suffering with mental health are more likely to receive inadequate support during out-of-work hours.  
The HMICFRS report recommended that all forces review their mental health training programmes by August 2019. 
The IOPC also announced its first-ever three-year strategic plan this week with the key priorities to work with others to improve the police complaints system; to improve policing by identifying and sharing learning from its work; to improve confidence in police accountability; and to be an efficient and effective organisation.