IOPC regrets delays over 11 years of 'failed' investigations
Five Metropolitan Police Service (MPS) officers have been cleared of any misconduct during a 2008 death in custody.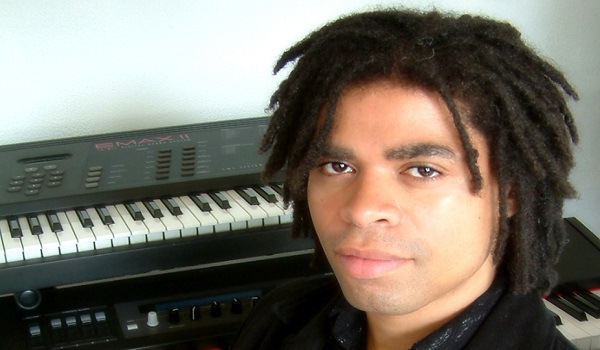 The officers involved in the arrest and detention of Sean Rigg prior to his death – Sergeant Paul White and Police Constables Matthew Forward, Richard Glasson, Mark Harratt and Andrew Birks – did not commit gross misconduct and no performance issues were identified, a misconduct panel ruled on Friday (March 1). 
Mr Rigg's family refused to accept the findings. 
The Independent Office for Police Conduct (IOPC), which directed that a gross misconduct hearing take place over the actions of the officers, said it regretted its part in the lengthy delays in bringing the case to a conclusion. 
However, the body's predecessor – the Independent Police Complaints Commission (IPCC) – was attacked by the Metropolitan Police Federation (MPF), which said questions need to be asked about the standard of IPCC investigations. 
Mr Rigg, 40, died following a period in police custody in Brixton, south London in August 2008. He had been arrested after police were called by members of the public concerned about his behaviour. 
An initial 18-month IPCC investigation found that officers had acted reasonably and proportionately. However, an inquest in 2012 concluded that the officers had used "unsuitable and unnecessary force" and the failings of the police "more than minimally" contributed to Mr Rigg's death. 
A review by Sylvie Casale published in 2013 was highly critical of the IPCC investigation. 
Following a referral to the IPCC by the MPS over statements made to investigators and the inquest, three officers were arrested in 2013. Files were sent to the Crown Prosecution Service (CPS) to consider charging two with perjury. 
The CPS said there was insufficient evidence to proceed with a prosecution but under the Victims' Right to Review scheme, the CPS overturned its decision and Sgt White was charged with the offence. 
Sgt White was unanimously acquitted at Southwark Crown Court in November 2016. 
A fresh IPCC investigation took place and in 2016 it recommended that a hearing should decide if the officers had committed gross misconduct. 
The misconduct hearing, which lasted six weeks and was held in public, concluded on Friday (March 1) that the officers had not committed gross misconduct or misconduct and there were no performance issues. 
Sgt White and PCs Harratt, Forward and Glasson were also cleared of allegations that they were dishonest when providing evidence about their actions. 
In a statement the MPF said: "The outcome today means our colleagues can finally get on with their careers and lives having been investigated for this incident for the past 11 years. Police officers have no issue with being held accountable for their actions – we are the most accountable of public services. But how can it be just or justified to have your lives put on hold for so long?
"This was a failed IPCC legacy investigation and questions have to be asked about the time it has taken to get to this point – and the standard of the IPCC investigation." 
IOPC regional director Sarah Green said it was important the actions of the officers involved in Mr Riggs's detention and custody were independently investigated.  
"Following the conclusion of our second investigation in February 2016 we have maintained the importance of the officers being held accountable for those actions.  Following our direction, a hearing has now taken place in public and the officers' accounts have been tested before a panel.  
"This was a tragic case and my sympathies remain with Mr Rigg's family, friends and all those affected by his death. 
"We recognise it has taken far too long to reach this point and regret the part we have played in delays. 
"As a result of learning from Sean Rigg's case, we undertook a critical review of the way in which we investigated deaths following police contact, which has transformed the way that we now approach these investigations. 
However, the MPF said all investigations into the conduct of officers must be fair, timely and transparent. 
"We can only hope that under its relatively new guise of the IOPC, the service to both police officers and complainants is much improved. 
"We must pay credit to our colleagues for maintaining their professionalism and dignity throughout the process and we wish them and their families well as they get on with their lives. We also thank their legal team Reynolds Dawson Solicitors and Three Raymond Buildings Barristers for their hard work." 
The IOPC said it is working closely with the Ministerial Board on Deaths in Custody which is examining the misconduct, coronial and criminal justice systems to identify and eliminate unnecessary delay for those bereaved families who are seeking answers for the death of a family member. 
"We recognise that timeliness is a priority and we are working hard to conclude a very small number of long-running cases which predate the IOPC. We now complete nearly half of our investigations within six months and about 80 per cent within a year." 
Following the conclusion of the misconduct hearing, the MPS issued an apology and said how officers deal with mental health crises has changed since Mr Rigg's death. 
Assistant Commissioner Helen Ball, head of professionalism, said: "On behalf of the Met I would like to extend my deepest sympathies to Mr Rigg's family. They have lost a much–loved son and brother and we are truly sorry. 
"On August 21, 2008, Mr Rigg was suffering a mental health crisis and police were called to assist. He was arrested and tragically he died in police custody.  
"The officers were sent that day into the most challenging of situations. Their actions have now been subject to two IOPC investigations, an IOPC re-investigation, an inquest and a public misconduct hearing. They have been the subject of significant and protracted scrutiny and I would take this opportunity to thank them for their professionalism during this process. 
"The panel has today found that they did not breach any of the standards of professional behaviour. I do hope Mr Rigg's family can be reassured that all these processes have allowed for full and thorough scrutiny of all the facts. 
"As a direct result of Mr Rigg's case, we have installed CCTV into all police vans used to transport prisoners to ensure there is a clear record of events that have occurred. Of course, all frontline officers now also wear body-worn video, which provides an irrefutable account of what has happened for the benefit of all parties involved. 
"Mr Rigg's death, and other very sad cases involving those suffering a mental health crisis, have changed the way we respond to these types of incidents. I would like to reassure Mr Rigg's family that over the ten-and-a-half years since he died, the way in which the Met would respond to someone experiencing a mental health crisis has fundamentally changed. However, we are never complacent and continually review our policies and training." 
The hearing was chaired by a senior officer – Commander Julian Bennett – under 2004 and 2008 Regulations. 
Mr Rigg's sister, Marcia Rigg, refused to accept the panel's decision. 
"I do not accept this as an honest judgment of the evidence before the panel. I had little faith in these proceedings, but I always held hope they in the end they would do the right thing, based on such clear facts and evidence. My question remains, if the police acted as they were required, why is my brother dead? Nothing will tell me that this is justice." 
Deborah Coles, Director of the campaign group INQUEST, said: "A man died. People continue to die. A system which routinely fails to hold the police to account against mandatory policing standards is an unsafe, unfit system which fails us all. 
"This shameful outcome points to the impunity of the police, and a process which frustrates the prevention of abuse of power and ill treatment. The delays in the process were the result of failings of the IPCC, and of the police to cooperate with the investigation.  
"This family's ten-year battle has been marked by a system corrupt in its protracted inadequacy. The Rigg family are the only people who come out of this process with any credibility. Their tireless efforts have led to significant changes and created greater visibility of deaths in custody and mental ill health."