IOPC: Pursuit laws should recognise police driver expertise
Legislation on police pursuits should take into account officers' specialist driving training, the Independent Office for Police Conduct (IOPC) has claimed.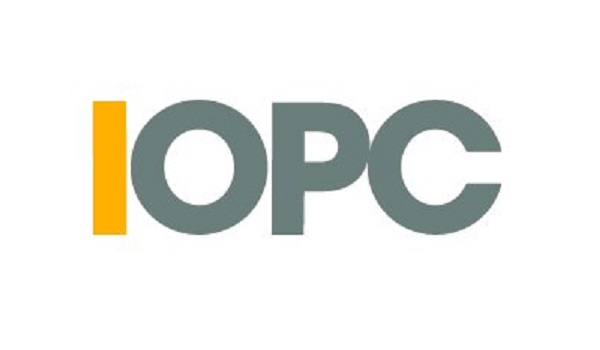 Responding to a government review of pursuit laws, the IOPC has urged support for the view that properly trained and authorised officers should be able to launch pursuits without fear of consequences.
The IOPC wants legislation amended to specifically state police drivers are trained to relevant and appropriate standards.
It believes this would allow investigators and prosecutors to consider their higher level of training and reinforce the importance of police drivers receiving high quality training.
IOPC deputy director general Ian Todd said it is right that officers' training and skills are "properly recognised in law".
Last September, the Home Office announced a review of pursuit laws after fears were raised that officers were unable to effectively chase criminals.
The Police Federation of England and Wales (PFEW) had been campaigning for a change in the law as it felt officers were being judged by the same standards as members of the public despite their advanced training.
Concerns were raised by the PFEW that officers required to take part in pursuits could be vulnerable to prosecution or gross misconduct proceedings.
Just two officers were prosecuted over 97 independent IOPC investigations into pursuit-related incidents conducted between April 2012 and September 2017, and none were convicted.
Five officers were also prosecuted following investigations into emergency response driving, leading to four convictions.
The Home Office review is considering whether officers should receive greater protections and how guidance should be updated.
The IOPC supports the view that the current standard of a 'careful and competent' motorist that drivers are held to does not take into account expert police drivers' training and experience.
It has backed proposals to change the driving standard to 'careful and competent police driver'.
The IOPC also supports a proposed review of laws exempting emergency service workers from things like speed limits or road signs.
It claims these aspects of road safety legislation need greater clarity and consistency, and would benefit from taking account of changes to road design and signage.
These would apply to police pursuits and emergency response drivers.
Mr Todd said: "Our experience investigating fatal road incidents has given us considerable insight into the traumatic impact these have on injured parties, their families and the police officers involved.
"While we broadly welcome the proposals, any change to legislation must not have unintended consequences for public safety, nor must it undermine the ability to hold the police to account for their decision-making and risk-assessment during pursuits or when driving at speed."