IOPC praises officers after investigation into man's death
Police officers responding to an incident at a nightclub were commended for their attempts to save a man's life after they had handcuffed him.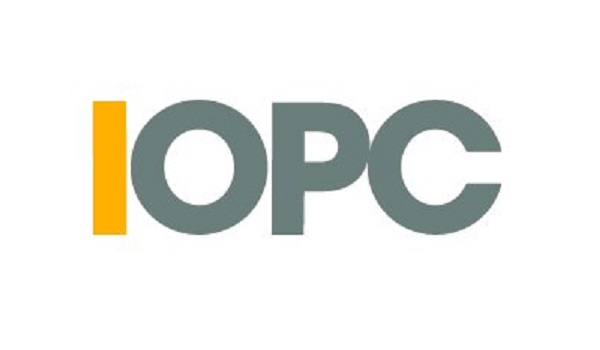 Durham Constabulary officers were investigated by the Independent Office for Police Conduct (IOPC) after the death of Stewart Anderson in 2016.
Police Constables Dawn Lee and Amy Nicholson attended reports of a disturbance at the Loveshack nightclub, Durham, at around 1am on July 24. They found Mr Anderson and another man being detained by door staff who told the officers that they had been acting violently towards nightclub staff.
Mr Anderson, 54, was laying on his front and was handcuffed by PC Lee, but on rolling him over she realised he had stopped breathing. The officer immediately began to administer CPR and called for assistance.
PC Nicholson attempted to remove the handcuffs but wasn't able to while Mr Anderson was laid on his back. Following the call for support, Police Constable Victoria Atkinson arrived and used a defibrillator to try and revive Mr Anderson, she was also able to get one hand free from the handcuffs before paramedics attended. Police Constable Brendan Jackson also attended the scene and both he and a member of the public administered chest compressions while they waited for the ambulance.
Mr Anderson died in hospital at around 8am that morning.
An inquest ended on Friday (October 5) with a narrative verdict. It heard that pathologists found a mix ecstasy and cocaine in his system along with enough alcohol to have made him twice the legal drink drive limit.
The jury concluded that the factors contributing to Mr Anderson's death were "underlying heart disease, alcohol and drugs combined with the stress and exertion of a prolonged period of restraint".
The pathologist who carried out the post mortem said the CPR administered by the officers was effective and PC Lee was correct in trying to resuscitate Mr Anderson before removing the handcuffs.
IOPC investigators examined CCTV and body worn footage of the incident, reviewed police radio transmissions, took statements from an independent witness and interviewed the officers directly involved.
Regional Director Miranda Biddle said: "It is very clear from the evidence we gathered that the police officers who attended the scene that night did everything in their power to try and save Mr Anderson's life. There is no indication that any of the officers involved breached the standards of behaviour expected of them; in fact the officers performed their duties to a high standard in very difficult circumstances.
"As soon as the officers became aware that Mr Anderson wasn't breathing they began to administer CPR and called for urgent medical assistance. In this kind of dynamic situation every second counts and PC Lee's decision to start CPR before removing the handcuffs was vindicated by the pathologist.
"Whenever someone dies following contact with the police, it is our role to ensure public confidence by independently investigating the circumstances, and now that the inquest has concluded we can publish our findings. Our thoughts remain with Mr Anderson's family and friends and all those affected by this sad incident."
A criminal investigation into the actions of the door supervisors was carried out by Durham Constabulary. The Crown Prosecution Service concluded that there was insufficient evidence on which to prosecute any of the nightclub's door staff in relation to Mr Anderson's death.
A Durham Constabulary spokesman said: "Firstly, we would like to express our sincere condolences to Mr Anderson's family and friends.
"Our officers who attended the scene that night did all they could to try to save Mr Anderson's life in extremely testing circumstances and the independent IOPC investigation has rightly praised their professionalism and their decision making.
"The events at Loveshack were subject to a thorough police investigation and a file was passed to the Crown Prosecution Service, who concluded there was insufficient evidence to bring a successful prosecution."