IOPC: More could have been done to prevent death in custody
The Independent Office for Police Conduct (IOPC) says "more could and should have been done" after the inquest into a man who died in Northumbria Police custody concluded with the jury recording a narrative verdict.
By Paul Jacques and Tony Thompson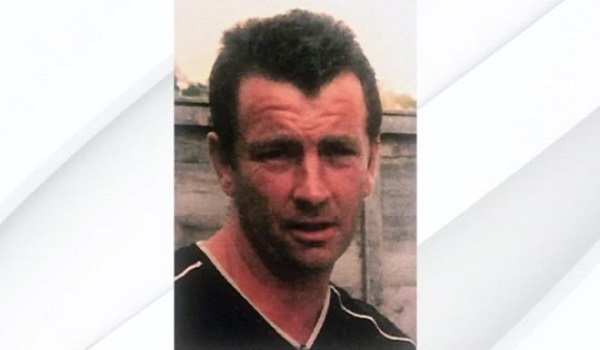 The IOPC also said the actions of some of the officers and staff involved "fell well below the standard expected".
Mark Needham, 52, was arrested on the morning of July 23, 2015, and taken to Forth Banks police station in Newcastle-upon-Tyne where he died shortly after 4pm.
The inquest, which concluded on Thursday (November 21), heard that officers from Northumbria Police knew Mr Needham was prone to seizure while withdrawing from alcohol.
Sergeant Andrew Nicholson told Newcastle Coroner's Court that he put Mr Needham on a higher check level because he was drunk and not engaging with officers. He had been alerted to his medical condition via the Police National Database (PND).
However, another Northumbria Police custody sergeant later downgraded those checks from every 15 minutes to every 30 minutes.
Several officers who came into contact with Mr Needham at the time he was taken into custody confirmed he had been "sluggish" and was refusing to answer questions, but all assumed he was simply suffering from the effects of excessive alcohol. It was only later that Mr Needham was found to have been suffering from a head injury.
At the start of the inquest jurors were shown CCTV footage of Mr Needham being supported by two officers at the police station custody desk before being taken to a cell and placed on a bed.
Further clips showed two officers then come in, move his legs onto the bed and put a pillow under his head. On more than ten occasions after that, police officers, and one nurse, entered the cell to check on Mr Needham.
In some of the footage they could be seen shaking him to get a response, in several they opened his eyelids, in others they walked in and out again when they saw him moving.
Annex H of the Police and Criminal Evidence Act 1984 says that when rousing detainees the officer must ask questions such as 'what is your name', 'where do you live', 'where do you think you are' and record the specific answers in the custody record.
The checklist also says the detainee should respond appropriately to commands such as 'open your eyes', 'lift one arm' and that officers must call an appropriate healthcare practitioner or ambulance if a detainee cannot be roused in accordance with the above criteria.
Detention officers confirmed at the inquest that the checks made on Mr Needham had not been compliant with the legislation.
Senior coroner Karen Dilks told Northumbria Police that she intended to issue a Regulation 28 report to prevent future deaths, setting out her concerns and requesting that action be taken in a number of areas.
Ms Dilks said officers were at risk of becoming "desensitised" due to the high number of detainees under the influence of alcohol and suggested "something as simple as a sign saying 'is this person ill or are they drunk'" could help prevent future tragedies.
The then Independent Police Complaints Commission – now the IOPC – completed its investigation in May 2017 and found evidence to indicate gross misconduct and misconduct in the actions of a number of police officers and staff who came into contact with Mr Needham that day.
Northumbria Police agreed with the findings and between September and November 2018 held misconduct hearings for a sergeant and five detention officers. A police independent disciplinary panel found:
• Gross misconduct proven for a detention officer who received a final written warning;
• Gross misconduct proven for two detention officers who each received a written warning;
• Misconduct proven for two detention officers; one received a written warning and the other a verbal warning; and
• The case against the sergeant was found not proven.
In May 2019, a gross misconduct hearing was held for Sergeant Claire Hunter regarding her actions during Mr Needham's detention. One allegation of gross misconduct – concerning a lack of urgency in ensuring Mr Needham's safety – was proven and she received a written warning.
And in June 2019, a gross misconduct hearing for a third sergeant took place regarding his actions during Mr Needham's detention. The case against him was found not proven.
The evidence was referred to the Crown Prosecution Service when the investigation was completed, which in February 2018 took the decision not to bring criminal charges.
IOPC Interim Regional Director David Ford said: "The passage of time has, understandably, done little to lessen the impact of Mark Needham's tragic death. Our thoughts remain with his family, those who knew him, and everyone who has been affected by this.
"Our investigation, the subsequent independent misconduct hearings, and the inquest proceedings gave a clear insight as to what happened that day. The actions of some of the officers and staff involved fell well below the standard expected.
"While the vast majority of police officers and staff uphold the highest professional standards, in this case, more could and should have been done."