IOPC launches national campaign to raise awareness of 'Silent Solution'
A campaign to make people aware of how to alert police on 999 calls when they are too scared to speak has been launched by the Independent Office for Police Conduct (IOPC).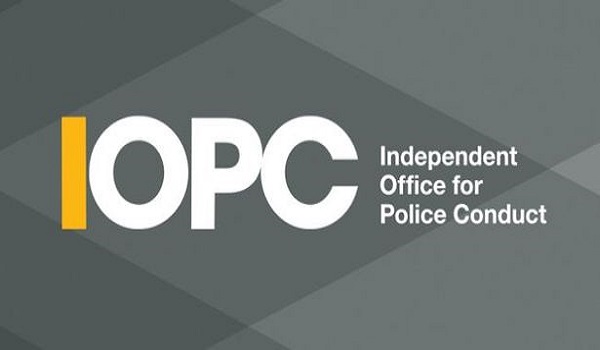 The Make Yourself Heard campaign was launched today (April 8) to coincide with National Stalking Awareness Week.  
Although the 'Silent Solution' system is not new, the latest awareness campaign has been prompted by the murder of Kerry Power, who did not know she could alert the operator to an emergency by pressing 55 on the phone's keypad.  
Ms Power had dialled 999 when her ex-partner and stalker broke into her home but was not connected to the police as she was unaware of the Silent Solution process.  
She believed that if she made a silent 999 call she would not need to speak or make a noise for police to send assistance. She did not respond to the BT operator's instructions and her call was transferred to the Silent Solution system. As 55 was not pressed, the call was terminated and Devon and Cornwall Police was not notified of the call. Her ex-partner David Wilder called police later that morning to say he had fatally strangled her. 
A report by the then Independent Police Complaints Commission (now IOPC) in 2016 called for a review into the Silent Solution system to ensure forces were issuing correct guidance around its use.  
It also concluded that a Devon and Cornwall Police officer did not follow correct protocol when Ms Power dialled 999 as it was clear she was unaware she would have to press 55 to be connected.  
According to the IOPC, the Silent Solutions system filters out thousands of accidental or hoax silent calls daily.  
Around 50 calls are transferred to the police after someone presses 55 to prompt the operator that it is a genuine call – around one per cent of silent calls.  
IOPC Regional Director Catrin Evans said: "It is always best to actually speak to a police call handler if you can, even if by whispering, but if you are putting yourself or someone else in danger by making a sound, there is something you can do. 
"Make yourself heard by coughing, tapping the handset or once prompted by the automated system, by pressing 55. 
"We found from our investigation into police contact with Kerry that there is a lack of public awareness of the Silent Solution system and are keen to share this important information as widely as possible. It could potentially save a life." 
Lisa Johnson, manager of Direct Services at Women's Aid, said: "For survivors of domestic abuse calling the police might be too dangerous. Many abusers will threaten to hurt or even kill them if they try to speak out about the abuse. This means that for far too long many women have not been able to access the emergency support they so desperately need from the police." 
National Police Chiefs' Council lead for contact management, Assistant Chief Constable Alan Todd, added: "One of the fundamental roles of police is to help people in an emergency. The police service receives 12 million 999 calls each year, and a small number of callers need to use the Silent Solution as they are not able to use their voice during an incident. 
"This solution ensures that those who need assistance can make themselves heard through a simple and straightforward process."