IOPC issues recommendations for use of WhatsApp by forces
Nine recommendations have been made to all police forces in England and Wales to ensure a consistent approach to the use of WhatsApp for work purposes by police officers following a review by the Independent Office for Police Conduct (IOPC).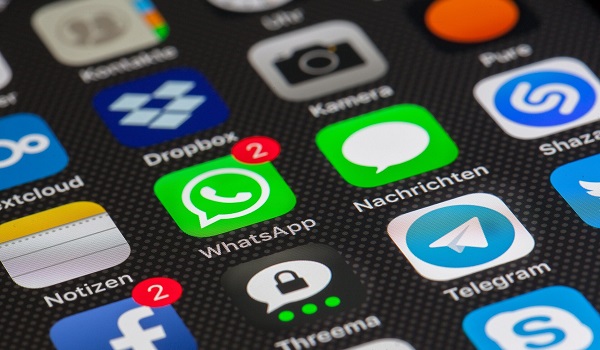 The recommendations, which include finding ways to monitor the use of WhatsApp and other instant messaging applications, have emerged following a recent IOPC investigation during which it emerged that Metropolitan Police Service officers were using the instant messaging application from their personal devices to discuss work-related matters, including sharing operational information and sensitive documents.
This prompted the IOPC to carry out a review of whether the 43 forces in England and Wales, together with nine organisations with law enforcement, investigatory powers or operational roles, were using WhatsApp or any other instant messaging platform, and if so how they were being managed.
After reviewing information provided by 29 forces, the IOPC found that each force used the system differently and that as a result, a consistent approach was needed.
"We identified an appetite from police forces for guidance in this area, specifically around identifying and managing the associated risks when officers use WhatsApp," the IOPC said in a statement. "Potential risks include sharing information on an incorrect group chat and disclosing details to the wrong people, which can be compounded when officers' communicate with large community groups and where the mobile phone is used for both personal and professional purposes."
The nine recommendations, intended to mitigate these risks, are:
Police forces should review their practices, policies and guidance on WhatsApp and other instant messaging applications to ensure they are consistent with their legislative obligations under UK law;
Where forces update their practices, policies and guidance on WhatsApp and other instant messaging applications, they should put in place accessible guidance that reflects changes to ensure personnel are working consistently;
Where personnel have dual purpose phones, police forces should explore the capabilities and potential risks this presents, particularly where instant messaging and social media can be accessed, in order that comprehensive measures and guidance can be put in place to negate, manage or make informed choices about risks;
Police forces should explore options to monitor use of WhatsApp when used for policing purposes and develop appropriate guidance;
Guidance to be produced by the National Police Chiefs' Council (Information Assurance Portfolio) for police forces on the use of WhatsApp and other instant messaging applications for police work, with specific focus on potential risks arising from the application, risk mitigation and risk management;
When developing guidance on the use of WhatsApp and other instant messaging applications by police, forces should consider the issues outlined in this review such as location of server and potential sharing of information, WhatsApp security features, potential data breaches;
Police forces ensure consistency between WhatsApp use, their own social media policies and APP/ACPO guidance taking into account that information placed on social media may end up in the wider public domain;
Forces keep the implications of smart devices and instant messaging application developments under review to ensure any associated risks arising from police use are effectively addressed in guidance; and
When developing guidance, forces should consider including instant messaging applications and software other than WhatsApp which may be used by police forces.
IOPC Deputy Director General for Operations Claire Bassett said: "Social media and instant messaging are a part of all of our lives and it's important that policing policies and procedures reflect changes in the way we use technology in everyday life. WhatsApp can be a useful tool for officers to message one another about swapping a shift or for communications like sharing information if a child is missing or notifying communities about an increase in thefts.
"At the same time, the risks associated with this use need to be managed, so it's critical to get the balance right. These recommendations will help police forces do this, and it's been good to see several forces have already set up task forces in response to look at this."