IOPC investigation after death of lorry driver taken into police custody
The Independent Office for Police Conduct (IOPC) is investigating the actions of police prior to the death of a man taken into custody just before Christmas.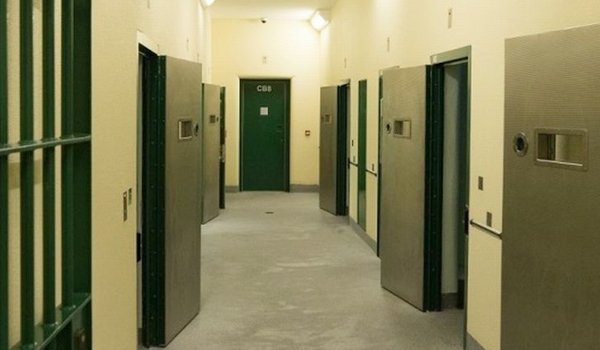 The man, aged 51, was driving a heavy goods vehicle which left the A1 at Colsterworth in Lincolnshire and ploughed through a hedgerow before coming to rest in a field at around 3.45pm on December 21.
Lincolnshire Police officers attended and arrested him on suspicion of driving with excess alcohol.
"We have established that he was then taken to Grantham police station where his detention was authorised at 5.11pm," said the IOPC.
"However, about half an hour later he collapsed in the custody booking-in area and was provided with basic first aid by officers and a health care professional while an ambulance was requested.
"An ambulance arrived shortly after 6pm and transferred the man to the Queens Medical Centre, Nottingham, but sadly he was pronounced dead there at about 8.40pm that evening."
The IOPC began an independent investigation on December 22 following a mandatory referral from Lincolnshire Police.
It said a post-mortem was held on December 29 and further tests were being carried out.
The Lincolnshire coroner was informed and an inquest was opened and adjourned last week.
IOPC Regional Director Derrick Campbell said: "We have been in contact with the man's wife and family to express our sympathies for their loss and to explain our role.
"Where someone has died after being taken into police custody, it is important that all the circumstances are independently and impartially examined.
"We are looking at whether the arrest and detention were carried out in line with relevant local and national police policy and procedure, and whether the care provided in custody was appropriate."
The IOPC said investigators were reviewing dashcam footage from the scene of the incident, and CCTV footage from the custody suite.
"We are obtaining statements from the officers involved and an independent witness," it added. "All police officers are being treated as witnesses at this stage."