IOPC investigating six allegations of excessive use of force against black men in Birmingham
An officer from West Midlands Police has been suspended from duty after facing four allegations of excessive use of force against black men in the space of eight weeks.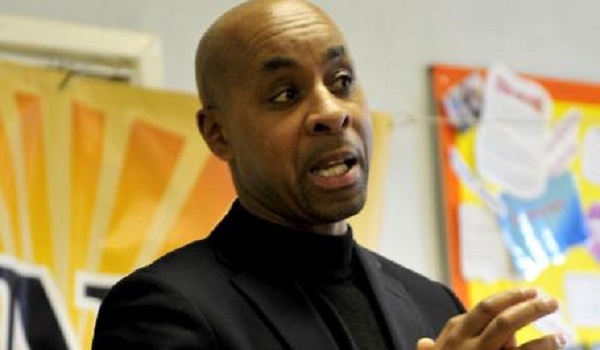 Details of the suspension emerged as The Independent Office for Police Conduct (IOPC) moved to reassure local communities after revealing that it is conducting a total of nine investigations into six allegations of excessive use of force against black men in Birmingham.
All the incidents took place between February 27 and May 14.
They involve:
The use of Taser on a man at Handsworth on February 27;
The arrest of a man riding a bicycle in Frederick Road, Birmingham, on April 20;
The stop and search of a 15-year-old boy at Newtown on April 21;
The detention of a man stopped in the street at Handsworth on April 23;
Use of force on a man, including deployment of Taser, following a foot chase at Winson Green on May 4; and
A fractured ankle sustained by a man arrested at Digbeth on May 14.
Four of the incidents involve alleged use of force by the officer who has since been suspended. Two of the new investigations are scrutinising the actions of officers who were in supervisory roles when those incidents took place.
Derrick Campbell, West Midlands Regional Director for the IOPC said: "We are now looking at nine investigations connected to alleged excessive use of force on black men following six separate incidents in the Birmingham area since February.
"Footage from some of these incidents was circulated via social media and the mainstream media, and I have personally called in some of these matters for investigation using my powers under the Police Reform Act after concerns were raised with me by the community.
"I would like to reassure communities in the West Midlands that full, fair and thorough independent investigations are under way into all of these incidents and the conduct matters brought to our attention by the force. That is our role.
"I am also conscious that we do not pre-empt the outcome of these investigations. Our inquiries are looking at all the circumstances and whether the use of force by officers was justified and proportionate in each of these instances. We are also looking into complaints that police allegedly acted in a discriminatory manner towards some of the men involved."
Mr Campbell acknowledged that the use of force was an essential tool in helping officers respond to often dangerous and challenging situations, but stressed it must be reasonable, appropriate and proportionate.
"I am fully aware of the impact these incidents can have on public confidence in policing and again reiterate that we will look at these matters thoroughly and fairly. I would also stress that West Midlands Police force is cooperating fully with us," he added.
As well as continuing to speak with community leaders, Mr Campbell said he had also written to the West Midlands police and crime commissioner to consult over providing local oversight on use of force so that community concerns could be addressed.