IOPC highlights deaths from police-related traffic incidents
Deaths from police-related road traffic incidents (RTIs) have reached their highest level in a decade, delegates at the Police Federation of England and Wales annual Roads Policing Conference have been told.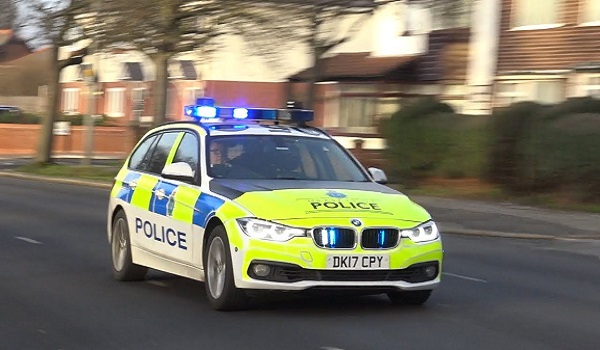 There were 42 fatalities from RTIs involving the police across England and Wales in 2018/19, an increase of 13 on the previous year and the highest number in the past ten years. Of that figure, 30 of the deaths were from pursuit-related incidents, up by 13 from 2017/18.
Independent Office for Police Conduct (IOPC) Roads Police Strategic Lead Steve Noonan said police-related RTIs were now a major focus for the IOPC and it was working with forces to improve policing practice through learning from its investigations.
Mr Noonan told the conference: "An increasing number of people are being killed in police-related RTIs. With the benefit of data from cases across England and Wales, we want to identify key learning and work with police to make improvements so the public can have confidence, but also so police have appropriate guidance and training.
"It's all about striking a balance between public safety from the perspective of police proactively dealing with crime, while ensuring the safety of road users and pedestrians."
As part of a wider move to specialise in thematic areas of concern, he said the IOPC was developing technical advisers to build on their knowledge of roads policing issues and achieve a more consistent approach to RTI investigations. There are currently eight advisers with at least one in each of the IOPC's six offices across England and Wales.
They receive training internally and have been given the opportunity to sit alongside police drivers receiving specific training. For example, they can attend police tactical pursuit and containment courses and visit force control rooms to see how incidents are managed live. Their role involves advising RTI investigation leads on issues and potential areas for learning, as well accessing technical assistance in cases where input from an external expert may be appropriate.
The IOPC's presentation also highlighted recent national learning recommendations from IOPC cases accepted by the National Police Chiefs' Council (NPCC). Examples include police using 'life hammers' to rescue people trapped in cars immediately after an RTI, and recommendations on the use of deliberate 'tactical contact' with mopeds ridden by suspected criminals.
The updated NPCC guidance acknowledges tactical contact as a legitimate use of force for appropriately trained police drivers, where authorised, but seeks to better support police officers in carrying out their assessment of the situation and risks posed. The guidance covers issues such as use of alternative tactics, weighing up the severity of the suspected offence and the likelihood of causing injury to the riders, others and themselves. It also reinforces that use of the tactic must be authorised.
The IOPC's overarching proposals were informed by learning from five investigations involving tactical contact with two-wheeled vehicles. These highlighted risks to police officers, riders and the public because of a policy gap around use of the tactic.