IOPC file passed to CPS over death of ex-football star
Two constables from West Mercia Police will have to wait to hear if they will face criminal charges after the Independent Office for Police Conduct (IOPC) referred a file of evidence to the Crown Prosecution Service (CPS) in relation to the death of Dalian Atkinson.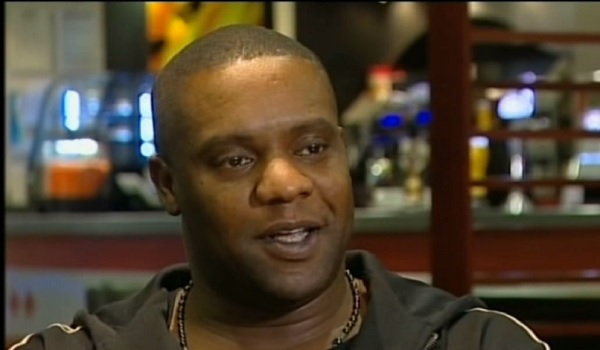 The actions of a third officer have not been referred to the CPS. 
The IOPC said three West Mercia Police officers had been interviewed twice under criminal caution and served with gross misconduct notices. 
In a statement issued on Friday (October 19), the IOPC said: "The investigation gathered evidence which indicates that police contact with Mr Atkinson involved the use of a Taser, followed by a period of restraint and other uses of force." 
Mr Atkinson had a fatal heart attack after being Tasered by West Mercia Police officers in the early morning of August 15, 2016. 
The police had been called to Mr Atkinson's father's home in Telford, Shropshire after a disturbance, and were attempting to detain the former Premier League footballer when they Tasered him. Mr Atkinson was taken to hospital, but later died. 
He played for a number of top English, Spanish and Turkish clubs in the late 1980s and 1990s. His finest moment may have been scoring of the Premier League goal of the season in 1992/93. 
West Mercia Police Assistant Chief Constable Martin Evans said: "We understand the need for answers by those directly affected by this tragedy and also by the wider community that West Mercia Police serves.  It would be inappropriate for us to comment further at this time" 
Mr Atkinson's family said: "It's been a long, frustrating and difficult process over the last two years, watching the investigation take its course and awaiting answers as to how our brother died. 
"We still don't know all the details, even now, and look forward to the time when everything is in the public domain." 
An inquest has yet to be carried out due to delays in toxicology tests.  
Mr Atkinson's family added that the news that the actions of two of the officers had been referred to the CPS was "a huge step closer to getting justice for Dalian". 
At the time of his death, Mr Atkinson was reportedly undergoing kidney dialysis treatment.