IOPC dismisses more allegations against Cleveland PCC
The police and crime commissioner (PCC) for Cleveland has welcomed the news that four allegations against him have been dropped by the Independent Office for Police Conduct (IOPC).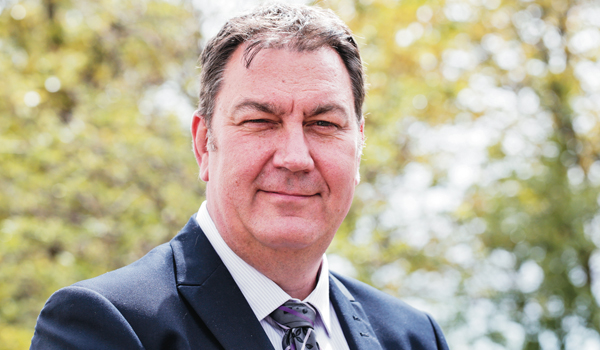 A total of eight complaints have been made against Steve Turner in recent weeks including an alleged assault in 2019; allegedly providing inaccurate information to the media; and two complaints from the same individual regarding alleged data protection breaches.
The other complaints relate to two historic theft allegations, a complaint that a police caution received in relation to one of the theft matters had not been declared during the PCC election.
Any indication a criminal offence may have been committed by a PCC must, by law, be referred to the IOPC by the local Police and Crime Panel to determine whether the matter should be investigated.
A statement issued by the IOPC with regard to the four most recent allegations said: "Based on the available evidence, we did not find sufficient indication that any criminal offences may have taken place and they have now been returned to the Panel and Mr Turner has been made aware."
With regard to the previous allegations, the IOPC said: "We received two referrals relating to historical theft allegations against Mr Turner. We found insufficient evidence that a criminal offence may have taken place in one of those matters, while the other was investigated by police at the time and a police caution subsequently issued. As such a further investigation by the IOPC is not required. Both matters were returned to the Panel in November.
"A complaint that process was also returned to the Panel in November after we found there was no legal requirement for candidates to declare any police cautions they may have received. As such, there was no evidence an offence may have been committed."
Mr Turner has refused to stand down from his role after it was revealed that he received a police caution in the 1990s for handling £15 of stolen goods when he was manager of a Teesside supermarket.
Mr Turner is still being investigated over an allegation of a historic sexual offence dating back to the 1980s. Avon and Somerset Police is carrying this investigation under the direction of the IOPC and a senior investigating officer was appointed last month.
Taking to Facebook, Mr Turner wrote: "As I and my family go into Xmas it is good that these allegations do not require any further investigation and, whilst it is right that due process happens, quite frankly they should never have been put into the public domain in the first place.
"We'd like to thank all of you who have supported us so far and wish you a very, merry Christmas and I look forward to building on the great plans I've got for 2022 and beyond."