IOPC confirms 'serious corruption and malpractice' investigation into MPS professional standards department
The Metropolitan Police Service (MPS) has condemned the leaking of sensitive information after a Sunday newspaper reported that officers from its Directorate of Professional Standards (DPS) are being investigated.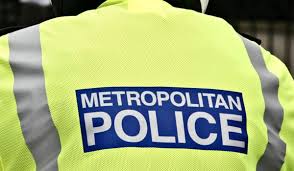 The Sunday Times claimed yesterday (July 22) that the MPS is involved in the largest police corruption inquiry for 40 years.
However, a senior officer has said that while it is true that an Independent Office for Police Conduct (IOPC) investigation is underway, the article contained inaccuracies and unsubstantiated opinion.
Assistant Commissioner Helen Ball confirmed that the IOPC is examining decision making within the DPS. The IOPC added that the investigations are concerned with allegations of "interference in, and curtailment of, investigations by potentially conflicted senior officers, failure to investigate allegations of wrongdoing, systemic removal of the restrictions of officers under investigation and racial discrimination".
The investigation, named Operation Embley, has been established following a referral from the MPS.
So far, three officers have been served with gross misconduct notices, one of whom is also subject to a criminal investigation.
However, none of the officers have yet been suspended or had duties restricted.
The Sunday Times also reported that one of the UK's top police chiefs is under investigation for improperly interfering in an investigation into bullying although they told newspaper that they did not even know they were being investigated.
The MPS said that assessments on the status of allegations concerning staff besides the three officers with misconduct notices remain ongoing.
Ms Ball said: "Let me assure you, we recognise the seriousness of these allegations. That is why it is so important that the allegations are thoroughly and independently investigated.
"We will co-operate fully with the IOPC's investigators as they work to establish what evidence exists and to determine whether the allegations can be substantiated. We are also committed to do all we can to ensure the investigation is able to reach its conclusions as swiftly as possible.
"Finally, I am very disappointed by the way in which sensitive information concerning this investigation has come into the public domain. This is not the only incidence of this recently. We have commenced an investigation into how this has happened and who is responsible. I ask all colleagues to respect the confidentiality of the information which we are entrusted to handle."
The IOPC added that the investigation is at an early stage and it is premature to be detailed about its scale and scope.