APCC calls for 'urgent review' of Taser training
The Association of Police and Crime Commissioners (APCC) has written to the College of Policing and National Police Chiefs' Council (NPCC) to ask for an urgent review of Taser training following concerns raised by the Independent Office for Police Conduct (IOPC).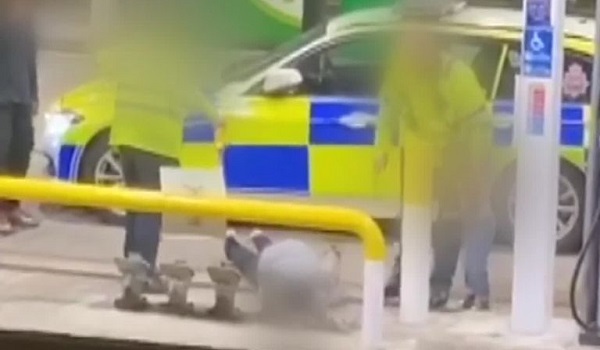 Martyn Underhill, the police and crime commissioner (PCC) for Dorset and the APCC lead on use of force, said: "It is clear there are concerns at the use police use of Taser in contentious circumstances, including in relation to levels of disproportionality with BAME (black, Asian and minority ethnic) communities. PCCs are responsible for holding their chief constables to account for the effectiveness and efficiency of policing across all communities and this includes their use of Taser.
"I have written to both the College of Policing and the NPCC to discuss this and have asked for an urgent review of Taser training. I will also be seeking a meeting with the IOPC to discuss the issues raised in their statement."
Mr Underhill's statement followed IOPC calls for greater scrutiny on the use of Taser following a series of incidents and increasing community concerns.
Director-General Michael Lockwood said yesterday (May 14) that the IOPC was aware of concerns from a broad range of stakeholders about disproportionate use of Taser against black people and those with mental ill health.
"The IOPC recognises that the use of Taser is important in helping officers respond to often dangerous and challenging situations. However, more officers are now carrying Taser and there are growing concerns both locally and nationally about its disproportionate use against black men and those with mental health issues," he said.
"Robust oversight of cases involving Taser is essential for maintaining public confidence in the police use of this kind of force. We need transparency around how and when it is used, and a visible demonstration that police forces are learning from their experiences of using it.
"While the IOPC has a role to investigate the most serious matters involving Taser, police and PCCs also have an important role in providing community assurance about scrutiny of Taser use."
Mr Lockwood said while the IOPC was investigating several incidents in London, Manchester and the West Midlands in recent weeks, he had also written to the deputy mayors for policing and crime and the West Midlands PCC seeking assurance on how they are providing appropriate scrutiny of Taser use at a local level.
"These incidents are being independently investigated by the IOPC and we will seek to understand what happened and whether there are lessons to be learnt. While we can't comment on the appropriateness of the Taser use in these cases until we've completed our investigations, I want to reassure those communities that we take these matters very seriously and will be thorough and impartial in looking at what happened," he added.
"However, I remain concerned that these incidents have caused damage to police and community relations and are impacting on public confidence in police. There must be more research to understand issues of disproportionality as well as assurance and scrutiny of Taser use at a local level – this means oversight, looking at complaints, talking to community members and reviewing this not just when something goes wrong, but 365 days a year. I am urging deputy mayors for policing and crime, PCCs and the wider police service to listen and respond to the concerns being raised.
"These incidents have only come to our attention because of the level of injury sustained or via social media. Given the number of times Tasers are deployed, there may be other incidents which are not being scrutinised."
Mr Lockwood said that in the weeks ahead he would be be talking with community stakeholders, advocacy organisations, PCCs and police forces "to understand the different concerns and identify whether further work is needed in this area".
Several recent Taser incidents are under independent investigation or are currently being assessed by the IOPC, including:
An incident in Haringey, North London, on May 4 in which a man in his twenties was Tasered as he jumped over a wall and has since been assessed as having suffered a life-changing injury;
An incident on May 6 in which a man was stopped in Southwark (London) for a drugs search and was 'red dotted' with a Taser. A video was widely shared on social media; and
An incident in Stretford on May 6 at around 11pm in which an officer used a Taser on a suspect outside a petrol station, with the man's child present nearby.
The IOPC is also investigating an incident involving West Midlands Police, although details have not yet been made public.
Responding to the announcement, Phill Matthews, the Conduct and Performance lead of the Police Federation of England and Wales, said: "We do not recognise, and disagree, there is a disproportionate use of Taser against BAME communities or people with mental ill health – and we are certainly not aware of any concluded cases where an officer has been criticised on their use of Taser by the IOPC.
"But of course, we will wait and see if any recommendations or findings come out of its investigations, and if so, we will work with the IOPC to change policy."
He added: "We remain convinced that Taser is an essential piece of equipment which saves the lives of both officers and members of the public. We are very much still a country that polices by consent. And given the huge number of incidents police officers attend, the number of times Taser is used remains very small. The mere presence of the equipment is often enough to de-escalate situations making it extremely effective.
"It would be inappropriate to comment on any of these recent allegations until they have been properly investigated. The Federation will continue to robustly support its members under investigation and challenge any misleading statements which may also undermine the public's confidence in policing."