IOPC commends responding officers in 'tragic' dog attack case
A force must provide training in how to protect members of the public being attacked by dogs as an officer is described as "courageous and resourceful" in attempting to prevent a man being killed.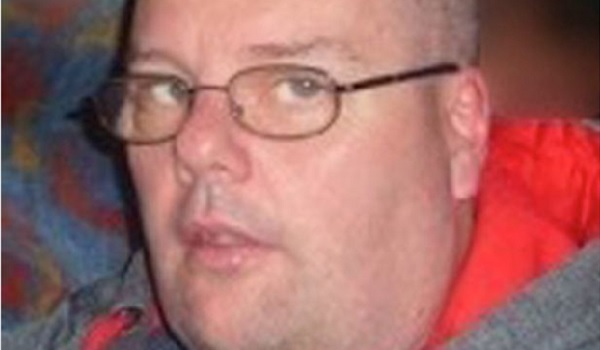 David Ellam, 52, died after a neighbour's dog attacked him, despite West Yorkshire Police officers' attempts to force it away.  
Aaron Joseph, who lived in a flat above Mr Ellam, was sentenced to ten years in prison in February after he was convicted of owning a dog dangerously out of control causing injury resulting in death.  
Kirklees Council previously issued a dog control order to Joseph in 2012 after Mr Ellam raised concerns about the way the animal was being kept. West Yorkshire Police assessed the dog and determined it was not a banned breed before returning it to its owner.  
The Independent Office for Police Conduct (IOPC) also had the dog independently assessed, prior to the force's decision to have it destroyed, and had access to post-mortem results – all of which corroborated the officer's original assessment. 
Joseph's dog escaped from its outdoor pen in a shared garden area on August 15, 2016 and began to maul Mr Ellam on Riddings Road in Huddersfield.
The IOPC investigation into the incident found evidence that officers arrived just eight minutes after they were called and discovered Mr Ellam under attack in a "pool of blood".  
One of the officers sprayed a fire extinguisher from his patrol car at the dog's face to force it away – an action that an IOPC investigator said showed "considerable courage and resourcefulness".  
The other officer searched for the dog to prevent it harming others while Mr Ellam was treated. He later suffered a cardiac arrest in the ambulance and died in hospital. 
Although West Yorkshire Police does provide training for officers in protecting themselves from dog attacks, the IOPC recommended additional training in how to handle dogs attacking members of the public.  
It also suggested a more formal procedure be established to communicate with local authorities requesting checks on possible banned dog breeds. 
A West Yorkshire Police spokesperson said it is currently exploring the potential options available in relation to specialist training, while ensuring appropriate processes are in place with local authorities.
IOPC Regional Director Miranda Biddle said: "Firstly, our thoughts remain with the family and friends of David Ellam, and all those affected by this tragic incident. We recognise that the publication of our report will once again highlight the tragic circumstances in which he died, but I sincerely hope that our findings provide answers regarding West Yorkshire Police's actions. I would also like to take this opportunity to thank Mr Ellam's family for their assistance with our investigation. 
"When someone sadly dies following contact with the police, it's vital that we independently investigate the circumstances. In this case it was important to establish, not only how the force responded to the attack but what role the force had in the decisions made to remove and return the dog to Aaron Joseph. We found West Yorkshire Police did everything asked of them by the local authority correctly. 
"The quick thinking of the officers who arrived to help Mr Ellam cannot be underestimated. I share the view of our investigator that they acted rapidly and decisively during a sustained and vicious attack, and it's only right that they should be commended for their courage."