Investment and radical reform required to enable police to tackle 21st century problems
Policing in the UK requires massive investment and radical reform in order to meet the range and complexity of the challenges it faces, according to a major review by a leading think-tank.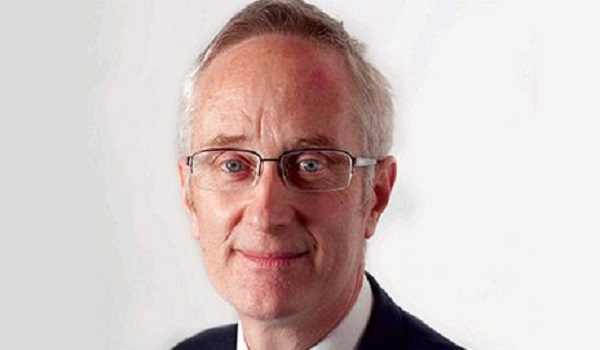 Early findings from the Police Foundation's Strategic Review of Policing in England and Wales makes it clear that while crime and other threats to public safety have been transformed in recent years, policing has not caught up with the scale and nature of this change.
The review found:
Since 1995 crime (excluding fraud and cybercrime) has fallen by 70 per cent (this includes a 72 per cent fall in violent crime, a 74 per cent fall in burglary and a 79 per cent fall in vehicle theft);
Cybercrime and fraud have, however, increased rapidly and made up 44 per cent of all crime in 2019. Fraud is now more common than theft (33 per cent) or violent crime (12 per cent), making up 36 per cent of all crime;
There has been a big increase in online child sexual abuse, with 8.3 million unique images being added to the UK's Child Abuse Image Database in the four years to 2019;
Reported domestic abuse crime increased by 77 per cent between 2016 and 2019; stalking and harassment by 792 per cent between 2012 and 2019; rapes by 260 per cent between 2013 and 2019 and child sexual offences by 204 per cent between 2012/13 and 2017/18.
The police are now called to many more incidents involving multiply disadvantaged people – mental health-related incidents increased by 28 per cent between 2014 and 2018 and incidents involving missing people rose by 46 per cent between 2013/14 and 2016/17;
Social tensions have heightened in recent years, causing increased demand on the police. The number of protests involving confrontational tactics rose from seven in 2000 to 126 in 2019 and in the past six years there has been a 144 per cent increase in hate crimes reported to the police; and
Although 75 per cent of the public say that they have confidence in their local police, confidence is lower among black people (70 per cent) and those of mixed ethnicity (68 per cent). Forty per cent of black people and people of mixed ethnicity do not agree that the police are likely to treat them fairly, compared to 33 per cent of white people and 26 per cent of Asian people who say that.
Policing is struggling to keep pace with these changes, with local forces unable to deal effectively with internet enabled crimes like fraud and cybercrime.
More complex crime investigations are hampered by a national shortfall of 5,000 detectives and up to six-month waits for examinations of digital evidence. The enormous volume of digital data involved in criminal cases now threatens to overwhelm many forces.
The report concludes that the scale, variety and complexity of the challenges now facing the police mean that a radical re-think of how the services goes about tackling crime and promoting public safety.
Another issue raised by the report is the strain placed on forces by the dramatic increase in the number of violent protests across the UK. In 2000 there were just seven events at which confrontational tactics were used, but that figure had soared to 126 by last year – almost one every two weeks.
Hundreds of officers have been injured and millions of pounds worth of damage has been caused to property, as protestors have taken to the streets to demonstrate about issues ranging from Black Lives Matter and the imposition of tuition fees, to Brexit and the environment.
The report states: "In any society social tensions can erupt posing challenges of public order and a risk of harm. There are signs that such tensions have heightened in recent years in England and Wales.
The chair of the Strategic Review of Policing, Sir Michael Barber, said: "We welcome the promised 20,000 extra police officers and the early recruitment of them. We believe these additional officers are necessary, but we also know that policing will need to be provided differently to tackle the new landscape of crime and harm that we have identified in this report."
"For some time now policing has been wrestling with a tension between the rise of more complex crimes and social challenges and an operating model that was built for a different time. Whereas in the past the police could deal relatively straightforwardly with bringing offenders to justice they are now presented with a variety of problems, many of which require a social rather than a criminal justice solution and most of which cannot be tackled by a single agency but require extensive collaboration."
"Cybercrime affects millions of people every year and yet policing is not set up to deal with a world in which so much crime is committed online rather than in the public street. The scale and complexity of these challenges mean we need to think radically about the role the police play, how they work with others, the skills they require and the way the police service is organised."
Nick Dale of CGI, one of the companies that helped fund the report, said: "As a member of the Advisory Board supporting this important and timely review, CGI recognises the need to effect a major programme of change in policing. This programme must be designed to ensure clarity of purpose in light of the changing landscape of crime, and that through modernisation the future police service will be equipped to fulfil that purpose efficiently and effectively.
"Our expert international policing community with long standing operational law enforcement experience has welcomed the opportunity to input into the first phase of this review, and is looking forward to supporting Phase 2. In particular, the need for increased collaboration, public-private partnerships, innovation and technological advancement to deliver a police operating model with accountabilities and resources that are better aligned to demand."
The second phase of the review, which will conclude next year, will look at how policing needs to be reformed to meet these challenges.