Investigations in to 'Troubles' crimes put on hold for coronavirus outbreak
Investigations into terrorist murders and other serious crimes committed during the Troubles in Northern Ireland are being put on hold while officers from the Police Service of Northern Ireland (PSNI) Legacy Branch are redeployed to other duties in the fight against Covid-19.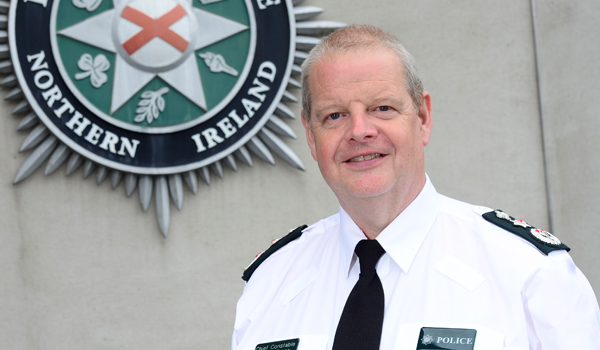 Chief Constable Simon Byrne said: "We have taken the decision to temporarily suspend all legacy investigations and release the officers and staff to provide immediate resilience to the PSNI's critical policing functions.
"It's important to say that we recognise the continuing distress this decision will cause to many people who have suffered as a result of the Troubles. This is a temporary measure and we will keep our decision under review."
Mr Byrne announced the decision in a video posted to the PSNI Twitter feed on Tuesday (March 31).
The PSNI Legacy Branch is currently dealing with more than 1,000 unresolved cases.
Mark Lindsay, chair of the Police Federation for Northern Ireland (PFNI), agreed that the redeployment was "unavoidable and understandable".
"I fully understand that for many victims of terrorism who seek information and closure, this will be a disappointing development," he said. "However, when the PSNI needs to maximise the number of officers for duty during this Covid-19 crisis, this decision is both understandable and unavoidable.
"This doesn't mean that examining cases from the past will be forgotten. It simply means that the policing pressures of the here and now are so demanding that it requires the redeployment of all available officers.
"This redeployment will provide much-needed resilience. Of course, what it also reflects is the fact that we are seriously under-resourced by several hundred officers and at this critical time, this glaring shortcoming is exposed."
During the same video, Mr Byrne also announced the introduction of spit and bite guards for some frontline staff following a number of incidents in which police officers were spat at by people claiming to have coronavirus.
"Given the unique and exceptional circumstances we face, I intend to make spit and bite guard equipment temporarily available to those dedicated Covid-19 officers and those using cell vans, as well as people working in custody suites," he said.