Investigation into mass shooting to focus on granting of firearms licence to gunman
The investigation into the mass shooting that took place in Plymouth on Thursday evening (August 12) is set to focus on the granting of a firearms licence to the gunman, Jake Davison.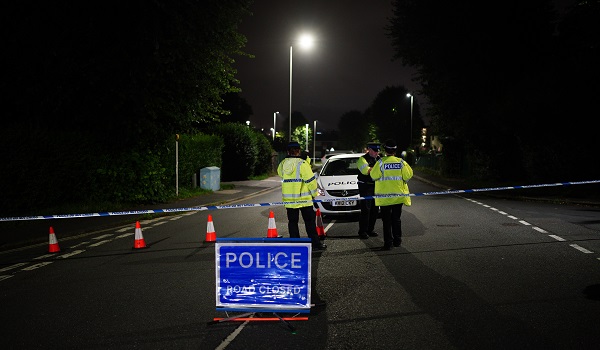 Officers from Devon and Cornwall Police were called to Biddick Drive in the Keyham area of the city at around 6.10pm following multiple reports of gunshots.
Two females and two males were found dead at the scene. A further male – later identifed as Mr Davison – as also dead at the scene, and all are believed to have died from gunshot wounds, the force said.
Another female was treated at the scene for gunshot wounds, but died a short time later in hospital. A number of other individuals received non-fatal injuries.
Devon and Cornwall Police said it was not a terrorism-related incident, and it was not looking for anyone else in connection with it. All next of kin of the victims have been notified.
Mr Davison is understood to have held a firearms licence since 2020 but it is not clear weather the registered weapon was the one used in the murders.
It is the first mass shooting to take place in the UK in more than a decade.
It has since emerged that Mr Davison's shotgun certificate and a shotgun had been removed by police in December 2020 following an allegation of assault in September 2020. Both were returned to him in early July this year.
Following on from the revalation, the Independent Office for Police Conduct (IOPC) has opened an investigation into Devon and Cornwall Police's decision-making in relation to Jake Davison's possession of a shotgun and shotgun certificate.
The investigation follows a mandatory referral from the force.
IOPC regional director David Ford said: "We can confirm that this morning we received a mandatory referral from Devon and Cornwall Police relating to yesterday's tragic events in Plymouth in which six people lost their lives. Our thoughts remain with all of the many people who will be severely affected. The referral related to yesterday's events as well as police contact with Jake Davison prior to the incident, including the force's role and actions regarding firearms licensing.
"After assessment of the referral we have determined we will carry out an independent investigation focusing on Jake Davison's firearms licensing history and its impact on the tragic events of Thursday August 12. We will examine what police actions were taken and when, the rationale behind police decision-making, and whether relevant law, policy and procedures were followed concerning Mr Davison's possession of a shotgun. The investigation will also consider whether the force had any information concerning Mr Davison's mental health and if so, if this information was appropriately considered.
"It appears the force's response to reports of the shootings was very prompt and having reviewed information currently available, we are not intending to investigate the Devon and Cornwall Police response to the shootings. This will be kept under review as more information emerges. However, the investigation will explore whether there was any causal link between the arrival of police and Mr Davison apparently shooting himself."
Andy Berry, chair of Devon and Cornwall Police Federation, said: "The thoughts of all colleagues in Devon and Cornwall Police are with the loved ones of all those killed and affected by this terrible incident in Plymouth.
"As they do every day, our colleagues headed swiftly towards the unknown when the call came in with the intention of keeping people safe and using their life-saving skills to try and prevent any further tragedy.
"Police officers are not immune to the trauma they sadly witness. As a Federation we will be available for officers in need of welfare support following the aftermath of this terrible incident and would encourage any colleagues to please get in touch should they need it."
Victims' Commissioner Dame Vera Baird said: "Last night's events in Keyham were appalling and incredibly tragic. My thoughts are with the victims' families, friends and neighbours, and all those caught up in this nightmare. I pay tribute to our brave emergency services."