Intelligent mission-critical 'smart' radio unveiled
Motorola Solutions has unveiled its next-generation mission-critical 'smart' radio for LTE (long-term evolution) offering enhanced communications and data-centric application services.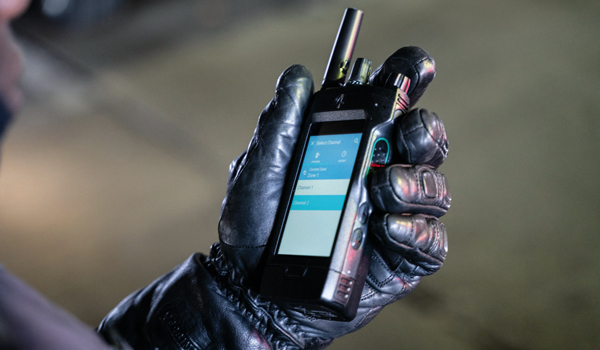 Speaking at the launch of the APX NEXT™ in the US, Collin Arnold, director of the New Orleans Office of Homeland Security, said: "A radio is a first responder's lifeline when 100 per cent of their attention needs to be on the people and events around them.
"Motorola Solutions worked closely with our public safety team to build a radio that goes far beyond what we thought possible."
Motorola has also introduced iQi™, a virtual assistant that provides vital information to first responders and allows users to operate the radio with voice control.
"APX NEXT and ViQi allow our first responders to keep their eyes on what's happening, while obtaining the critical information they need to help protect our community," added Mr Arnold.
APX NEXT is the first to feature a touchscreen with a user interface designed specifically for public safety. The touchscreen can be used in the rain and when wearing gloves. It offers one-touch access to radio controls, large touch targets and an optimised user interface for fast navigation. ViQi voice control enables users to quickly manage radio controls through simple and intuitive voice commands.
"APX NEXT was created after more than 2,000 hours of extensive field research and testing with numerous law enforcement agencies," said Scott Mottonen, Motorola Solutions senior vice-president of products. "We know that first responders need technology to be intuitive and intelligent to allow them to remain eyes up, hands-free and focused in any situation."
The radio also features SmartLocate. An officer's location data is automatically sent to a dispatcher's mapping console, which Motorola says provides up-to-date location information as fast as every three seconds.
Also new from Motorola is an expanded set of cloud-based software and video capabilities for the emergency services. These include WAVE push-to-talk streaming video, a new service that allows users to push live video to individuals, groups or dispatchers; CommandCentral Community, a next-generation community engagement solution designed to optimise information sharing between agencies and the public; and CommandCentral Records, a cloud-based records and evidence management system.