'Insufficient evidence' for police child abuse cover-up claims
All but one of the investigations into allegations that police covered up historical child abuse cases have failed to find sufficient evidence for any charges to be brought, according to information made public for the first time by the Independent Inquiry into Child Sexual Abuse (IICSA).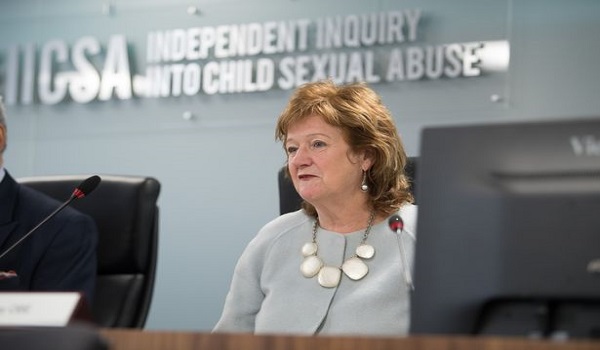 The Westminster strand of the IICSA, which began this week, is examining whether there was a culture in Westminster of trying to shield people of public prominence from proper investigation. The inquiry has 13 strands in total.  
The inquiry received an Independent Office for Police Conduct (IOPC) report into investigations identified as having a link to Westminster issues which states: "In 36 of the 37 operations considered here, no sufficient evidence has been obtained to support allegations of police misconduct. 
"Twenty-three of the operations did not identify evidence of the allegation. In eight cases, this was simply because relevant evidence could not be obtained; although of these eight, five of the allegations contained inconsistencies or discrepancies that were potentially undermining. In respect of the other 15 cases, the investigation obtained evidence that undermined the allegations, wholly or in part. 
"In one operation, issues regarding an officer attending a police cell containing evidence were identified, however the relevant officer is now deceased and this matter cannot be reasonably progressed any further." 
There were 24 'persons of public prominence' named in the allegations, 16 of whom related to Westminster, the IOPC said. The late MPs Cyril Smith and Leon Brittan were the two "most frequently" mentioned, with their names cropping up in 11 of the 37 operations. 
Seventeen of the Westminster investigations were based on allegations made by or information from former police officers, while 13 were made by members of the public and seven were made through the media, the report said. 
The bulk of the investigations, which looked at how the probes were conducted rather than whether the allegations themselves were true, focus on the 1970s and 1980s and of the 37, 32 have been completed, the inquiry heard. 
However, giving evidence at Tuesday's (March 5) IICSA hearing in London, Deputy Senior Investigator Chris Mahaffey, from the IOPC, said junior officers appeared to not question senior officers' decisions at the time. 
He said: "I think there was a slight difference in the culture then when compared to the culture now, and I think it probably was the case where more junior officers didn't think it was their place to challenge or question any decision made by a more senior officer. I think that's changed considerably, but I think it's nevertheless a theme within many of the 37 investigations." 
However, the IOPC report warns that while this could increase plausibility of allegations, it is not evidential. 
The inquiry continues.