Inquiry launched into former chief constable's disclosure to MP 
The Independent Office for Police Conduct (IOPC) has launched a third investigation into North Wales Police's actions prior to the 2017 death of Nicholas Churton.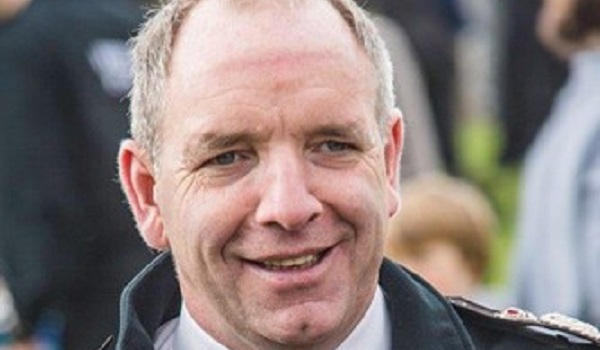 The former North Wales Police chief constable, Mark Polin, is now being investigated over contact with an MP relating to the vicious murder. 
The IOPC said it has begun an inquiry into the conduct of a former senior officer after the Office of the Police and Crime Commissioner for North Wales referred a complaint alleging he misled the complainant about the details of its previous investigations.
IOPC Regional Director Miranda Biddle said: "Due to the seriousness of the allegation and the public interest in this particular case we have decided to carry out an independent investigation." 
To avoid any potential conflict of interest, the IOPC will conduct this investigation from its regional office in the North East. The IOPC's first investigation into contact police had with Mr Churton was completed in September 2018 and found cases to answer for misconduct for two officers, and improvements needed in the force in recognising vulnerability. 
A second investigation into the post-release management of Mr Churton's killer, Jordan Davidson, in 2016 is being conducted by the IOPC team in Wales. 
In a speech to Parliament this month, Wrexham MP Ian Lucas praised the bravery of the officers who arrested Davidson. However, he was heavily critical of North Wales Police, the Probation Service and the IOPC over their response to him in relation to the case. 
Mr Lucas told the House of Commons: "Davidson is responsible for this horrific crime and for other attacks for which he is now serving a 30-year prison sentence. However, the events leading to those crimes revealed grave errors by the police and by the probation services in Wrexham and North Wales. 
"For the bulk of this case, I have secured no cooperation whatever from North Wales Police. Indeed, I now believe that I, along with the public, was misled deliberately about the facts of the case to conceal those errors, and that there has been a systematic cover-up involving North Wales Police, the probation service, the community rehabilitation company, the Independent Police Complaints Commission and the IOPC." 
The IOPC said it will follow all available lines of inquiry to ensure everyone concerned has confidence that the allegation has been thoroughly investigated.  
"We are very conscious of the continued distress caused to the family and friends of Mr Churton and our thoughts remain with them," it added.