Injury on Duty payments to PSNI officers reach £488 million
The cost of Injury on Duty payments to former and serving police officers in Northern Ireland has soared to more than £488 million according to the Northern Ireland Audit Office (NIAO).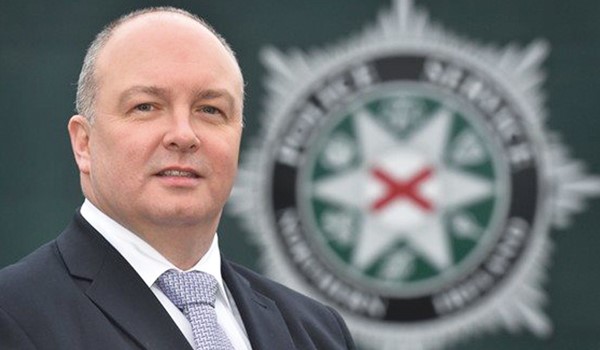 With an average of 12 claims being received from Police Service of Northern Ireland (PSNI) officers each week, the scale of claims is significantly greater than those of any other force in the country.
The Metropolitan Police Service (MPS), which has more than 30,000 officers, receives around 20 applications each year. The PSNI has around 7,000 officers.
The highest number of Injury on Duty awards currently being paid out by forces in England is 650. By contrast, there are more than 2,800 such payments currently being made in in Northern Ireland, according to the NIAO.
Auditor and comptroller general Kieran Donnelly said substantial changes were necessary for the scheme to continue to be affordable and called for a current review of the Prison Service scheme – which has cost a total of £53 million – to be joined by a similar, fundamental review of the PSNI scheme.
He said: "The end-to-end process for the PSNI scheme needs to be simplified and streamlined, with reconsideration given to the respective roles of the PSNI, the Policing Board and the Department of Justice.
"Both reviews should provide clarity on the aims of the schemes and how these will be accomplished and how appropriate checks and balances can be established. In the interim, the public bodies involved should take action to address the most urgent issues."
Both schemes have seen costs increase substantially over the past five years, with £33.9 million spent by PSNI and £2.3 million by the Northern Ireland Prison Service in 2018/19 alone.
In a statement, the Northern Ireland Policing Board said: "The board is well aware of the challenging and complex nature of this area of work having previously commissioned and published a comprehensive review of the Police Pension Injury on Duty Scheme in 2014.
"At this time a range of recommendations, including the need for legislative reform of the governing regulations and design of a simpler scheme, were made.
"Given the significant cost implications and scale of the administration of the current police Injury on Duty scheme, the Board fully supports the NIAO view that reform and change is urgently needed and hopes this can now be progressed expeditiously."
Around 2,800 serving or retired PSNI officers are currently receiving payments. A considerable number relate to hearing loss, but there has also been an increase in those claiming for post-traumatic stress disorder (PTSD).
The report said current legislation, which dates back almost 20 years, "did not anticipate the change in the type of injuries being claimed for".
The scheme was originally intended to provide against loss of earnings, but Mr Donnelly questioned why payments were indefinite.
"It is difficult to understand why an award is payable for life, when generally earnings capacity reduces in retirement," he said.
However, the Police Federation for Northern Ireland (PFNI) defended the payments, stating that the nature of policing in the Province was dramatically different to elsewhere in the country and that drawing direct comparisons was therefore unfair.
Describing the report as "disappointing and unfair", PFNI chair Mark Lindsay said officers who lost limbs, are disfigured or who suffer from PTSD or hearing loss should not be "thrown onto the scrapheap or left to fend for themselves with no means of income".
He added: "It is apples and pears to compare policing in Northern Ireland with policing in England and Wales. In Northern Ireland, particularly through the Seventies, Eighties and Nineties, officers were targeted for murder. We have seen many cases of post-traumatic stress, which you don't see elsewhere, so therefore the comparison is absolutely ridiculous.
"Two thousand, eight hundred officers received Injury on Duty awards, which tells me that Northern Ireland had unique policing circumstances. It tells me of the danger officers faced daily and, as a result, they received some life-changing injuries.
"The report fails to take into account that unique policing environment here. Police officers have been subjected to some of the worst atrocities and incidents anywhere in the world and I think this payment scheme reflects that.
"There is nothing to support the view that payments to former and serving officers have been over generous. In fact, there has been a culture of under-paying people for many years.
Mr Lindsay said the scheme was there to compensate people who have been injured at work and who are, in many cases, were unable to work again.
"Many of the injuries they sustained are more commonly seen in war zones," he added.
"These people should be looked after properly. They are public servants. They are there to protect society, and society should be protecting them whenever they are unable to work because of their injuries.
"It is totally wrong to say that, as a cost-saving exercise, officers should now be treated unfairly. We don't feel that the awards are in the slightest bit excessive."