Injured police officer set to make racing debut with inspirational team
A police officer who lost a leg after being struck by a car while on duty is set to make his racing debut this weekend after joining a unique motorsports team that supports people with physical and psychological challenges to get into the sport.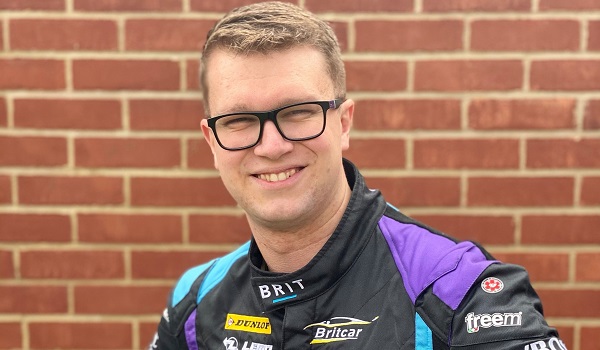 Sergeant Tom Dorman from Thames Valley Police has become a member of Team BRIT, an all-disabled racing team that aims to be the first of its kind to take part in the Le Mans 24 hour endurance race.
Sgt Dorman will be competing for the first time on Sunday October 11 at Silverstone, racing in the Trophy Category of the Britcar Championship.
Based in Abingdon, Sgt Dorman was serving as a response officer in Maidenhead in September 2018, when he was out on patrol and had cause to stop a car. While standing at the roadside and speaking to the driver through his window, he, along with his partner, was struck by a car.
He sustained serious injuries, including a catastrophic bleed after the artery in his left leg was severed. Being a trained public order medic, he had received training in the use of tourniquets and was able to explain to his colleagues how to help him.
Despite this, he remembers nothing from the incident and woke up 15 hours later in a hospital bed, having been in surgery for ten hours and receiving more than 12 units of blood. On waking, doctors told him that he had lost his leg, which had to be amputated below the knee as a result of his injuries. Had he not advised fellow officers how to stem his bleeding, he would have died.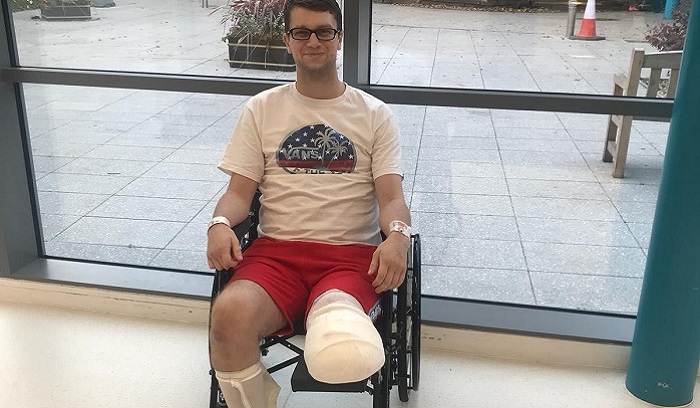 Sgt Dorman returned to work in December 2018, having undergone three further operations and a skin graft. He later launched a campaign to change first aid training in policing to teach officers how to deal with catastrophic bleeds, which can cause cardiac arrests.
Thames Valley Police has now started to roll this out, along with other forces, including West Midlands Police.
Team BRIT founder Dave Player contacted Sgt Dorman when he heard his story, and asked him if he was interested in attending a Team BRIT Academy track day. The team uses the world's most advanced hand control technology so that people with disabilities, including amputations, can race.
Sgt Dorman took part in an Academy day and immediately impressed the Team BRIT coaches and crew. He was soon back on track, taking his race licence test and was offered the chance to join the team this year.
Sgt Dorman explains, "As a response officer, life can be fast-paced and full of adrenaline as we work in high-pressure situations. Since my injury, I've not been able to experience this kind of adrenaline rush, so when Dave got in touch and explained what he could offer, I was really interested. As soon as I was out on the track, that sense of exhilaration came straight back, and I absolutely loved it.
"I'm a really determined person and I've always known that I won't let my disability define me. I want to get back into frontline policing as soon as possible, and I want to be able to do everything an able-bodied person can. Team BRIT is helping make this happen for so many people, proving a point that disability doesn't have to mean you're not able to enjoy incredible things.
"It's all happened very quickly, and it's amazing to think I'll be racing with the team in a few days. I've been training with the team and I'm now getting ready to line up on the grid in my first race at Silverstone."