'Inherently unfair' freeze on police pay confirmed
Policing leaders have responded with dismay to the news that a planned pay freeze has been confirmed with the chair of the Police Federation of England and Wales (PFEW) calling the move "inherently unfair.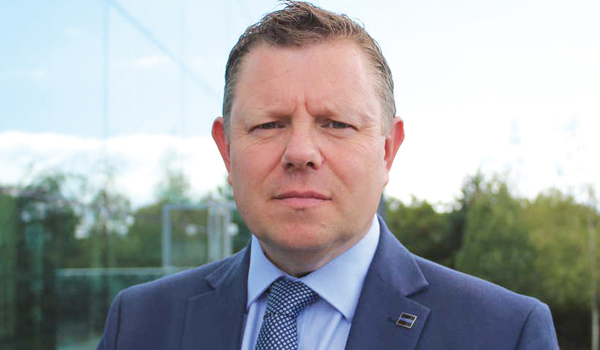 In a written ministerial statement to the Commons on Wednesday (July 21), Home Secretary Priti Patel said that police officers earning more than £24,000 would not receive any additional pay while those earning less than this amount will receive an additional £250.
Ms Patel said: "We absolutely recognise the bravery, commitment and professionalism of our police who work night and day to keep us safe and we will continue to give them the resources, tools and powers they need to protect the public.
"The Government recognises that public sector workers play a vital role in the running of our public services, including in their remarkable commitment to keeping the public safe in the continuing fight against Covid-19.
"As set out at the Spending Review (2020), there will be a pause to headline pay rises for the majority of public sector workforces in 2021-22. The Police Remuneration Review Body (PRRB) recommended that the minimum rates for Police Constable Degree Apprentice starting pay and pay point 0 of the constable scale should be uplifted by £250, and that all officers with a basic salary above these minima but below £24,000 (on a full-time equivalent basis) should receive a consolidated pay award of £250. The Government has accepted the PRRB's recommendation in full.
The pay award will take effect from September 1, 2021.
Staff working for the National Crime Agency will also have their salaries frozen.
Labour's Shadow Home Secretary Nick Thomas-Symonds said: "This is a blow for police officers who have served the country so bravely throughout the pandemic. Not only have they been at risk of Covid, but in the past year attacks on officers have rocketed. In response, they should have a Government that has their back.
"One day ministers are clapping frontline workers and praising them in Parliament – the next pushing through an insulting real terms pay cut, utterly shameful hypocrisy yet again, especially from Priti Patel."
National Police Chiefs' Council chair, Martin Hewitt said: "While we understand the pressures of government finances, the confirmed pay freeze for police officers is a hard pill to swallow. Police teams have done exceptional and extraordinary work in the pandemic at a personal risk to them and their families. For many it will feel unfair and that their contribution is undervalued.
"In real-terms, officers' pay lags behind where it stood in 2010, and it is out of step with current rises in the cost of living. As the Government makes spending decisions over coming months, we are urging Ministers to fund meaningful and fair pay increases from 2022 that properly reflect the important and complex work police officers do.
"In future years, it is essential that pay awards are fully funded and not only keep pace with inflation but allow officers' earnings to catch up – recognising the contribution officers have made and continue to make to keeping us all safe. Without specific government funding, any pay increases will come from police force budgets and will mean a reduction in service to the public or will put other vital jobs in policing at risk."
PFEW national chair John Apter, said: "Police officers have been on the front line of this pandemic for 18 months and will now see firefighters and local government workers in England given a 1.5 per cent increase while they receive nothing. This is further evidence that not all public services are treated equally by this Government, and some are valued more than others.
"The current pay system for policing is not fit for purpose. We are forced to enter into an inherently unfair process from the start, with the odds weighted firmly in favour of the Government where, it seems, a decision has already been made when they set the parameters for the pay review body.
"It is now essential that we review this process and look to find an alternative. A solution that has the best interests of police officer pay at heart. We will be seeking the views of our members and calling an urgent meeting with our 43 Federation branches from across England and Wales to discuss our next steps."
Police Superintendents' Association national secretary Dan Murphy said: "We are deeply concerned over the Government's continued devaluing of the police workforce, demonstrated once again by its total disregard of the need for a fair and independent pay process.
"The Government decided that there would be a public sector pay freeze long before it took account of any evidence submitted to the PRRB, which was not given permission to make recommendations on this year's pay uplift. This calls into question the value our country's leaders place upon fair reward for our police officers.
"It is incomprehensible that there can be a publicised national commitment to the creation of a Police Covenant, designed to provide 'comprehensive, meaningful and lasting support to those working in policing', whilst simultaneously preventing thousands of police officers from receiving fair pay that is decided by a fair process and that keeps apace with the basic cost of living.
"No one in policing enters the profession to reap financial reward. It is a vocation and a career that provides challenge and demands sacrifice like no other – something clearly demonstrated amidst the pandemic. Similarly, no one in policing would wish to benefit as a result of Covid-19, and we recognise that the economic impact is a shared national burden. However, with very little employment rights, it is essential that police officers have fair and transparent processes in place to determine their pay, and that they have a clear voice within this. Currently, the Government is disregarding these processes, making decisions around pay in advance of the comprehensive evidence and insight it requests from stakeholders right across the Service.
"The PRRB itself has echoed these concerns, stating that it is "disappointing" that the pandemic has been allowed to affect the independence of the review body process, again preventing its ability to fully exercise its role.
"Currently, we have no procedural justice when it comes to pay and police officers are not being heard. This can't continue and we will be working with other staff associations to determine a way forward."