'Inexperienced' probation staff with 'unmanageable workloads' not protecting domestic abuse victims
Community Rehabilitation Companies (CRCs) are not doing enough to prevent domestic abusers from reoffending, according to a report by Her Majesty's Inspectorate of Probation (HMIP).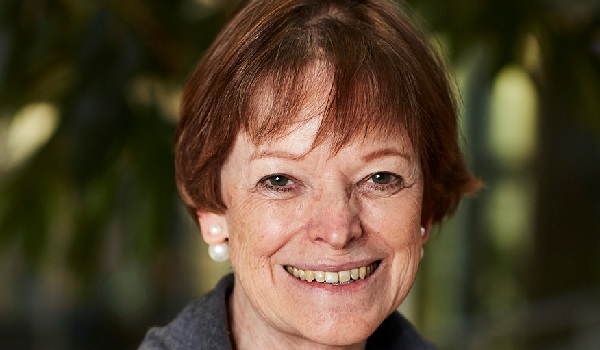 The inspectorate found that poor practice was widespread among the private probation companies, with many staff lacking the experience, skills or time to supervise perpetrators properly. 
It said that too often offenders were "drifting through their probation periods" rather than getting the support they needed to change their behaviour.  
And in 71 per cent of cases, probation staff were not doing enough to protect victims and children from their abusers. 
Chief Inspector at HMIP, Dame Glenys, said CRCs had developed new domestic abuse policies and guidance but this was not translating into effective practice. 
"We found probation staff with unmanageable workloads," she added. "Inexperienced staff were managing complex issues with little training or management oversight. Some were too busy to do a thorough job, others didn't have the knowledge to do a good job. 
"Domestic abuse is not a minor issue – last year, more than one million incidents and crimes linked to domestic abuse were recorded by police across England and Wales. CRCs play a crucial role in supervising perpetrators of domestic abuse and we found they were nowhere near effective enough, yet good work could make such a difference to families, individuals and communities as a whole." 
Association of Police and Crime Commissioners (APCC) victims lead Dame Vera Baird said the HMIP's report provides evidence of the need for a radical overhaul to how offender management is provided.  
"Police and crime commissioners (PCCs) have a crucial role to play in how offender management is delivered at the local level and reforms to current arrangements must allow PCCs to work with the Ministry of Justice as an equal partner going forward and we have made this clear in our submission to the recent probation consultation." 
According to the report, there were 454 domestic homicide victims between April 2013 and November 2016 – 70 per cent of which were female.  
Of the 316 female victims, 243 were killed by their partner or ex-partner, 34 by their fathers, eight by their mothers and seven by a son.  
And of the 135 male victims, around half were killed by a partner or ex-partner. 
The report also highlighted that home visits – which can help staff to properly assess the potential risk to partners and children – were "considered a luxury".  
Inspectors found that in cases where a home visit should have taken place, fewer than one in five had been completed. 
In addition, probation staff did not always use information available from other agencies, such as the police and social services, and in some cases they did not have the knowledge and skills to assess the impact of domestic abuse on victims and children.  
However, HMIP said this was not just a fault of the CRCs, as ithere was no strategy from the Ministry of Justice (MoJ) or Her Majesty's Prison and Probation Service to drive the quality of domestic abuse practice, which has led to CRCs prioritising process deadlines over good quality and safe practice. 
HMIP suggested taking a more strategic and coordinated approach in supporting CRCs in their interventions with domestic abuse perpetrators. 
Dame Glenys added: "There isn't a national strategy to improve the quality of CRCs' work on domestic abuse. The Government's current contracts have led to CRCs prioritising process deadlines above good quality and safe practice.  
"There are no specific obligations on CRCs to tackle domestic abuse and there are no direct incentives for this work either. The MoJ has the opportunity to consider this issue when it recasts contracts." 
Prisons and Probations Minister Rory Stewart said: "We must protect victims of domestic abuse from any further suffering. That is why we have set out plans to better support victims, bring more offenders to justice and ultimately keep the public safe through our proposed Domestic Abuse Bill. 
"We are taking decisive action to improve CRCs by ending current contracts early, investing £22 million in 'through the gate services', and we have consulted on how best to deliver probation services in the future. 
"This report highlights pockets of good practice to build on, but more must be done. By putting in place new arrangements we will heed the lessons from what has and hasn't worked, so probation plays its full part in tackling domestic abuse and protecting victims." 
APCC deputy victims lead, Marc Jones, added: "The findings in the HMIP report are shocking and unacceptable and I am particularly concerned about the risks of any further decline in the service provided between now and 2020 when the current CRCs contracts are replaced.  
"We already know that the current arrangements for CRCs are not working and the Government has just undertaken a review of probation arrangements so now has the perfect opportunity to drive through the much-needed reform to how offenders, including perpetrators of domestic abuse, are managed.  
"We urge the Government to work with PCCs on the new arrangements for probation to ensure that future arrangements not only provide offenders with the support they need to stop offending, but, just as importantly, that need of victims are at the centre of future probation arrangements."