'Inexcusable' failings as one in five crimes not recorded
Inspectors have called for extensive training as tens of thousands of crimes are being missed each year.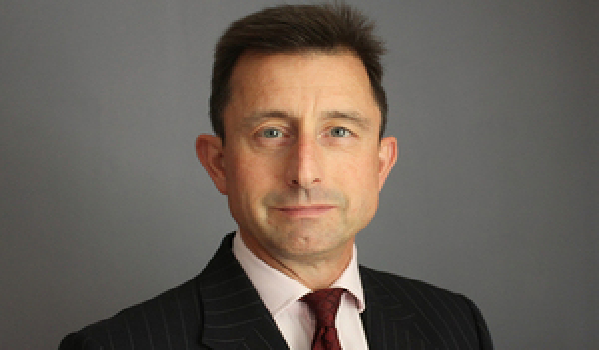 Both North Yorkshire Police and Thames Valley Police are failing to record one in five crimes in their area, according to Her Majesty's Inspectorate of Constabulary and Fire and Rescue Services (HMICFRS).
Over 9,200 offences are being missed each year in North Yorkshire – and more than 35,200 crimes are not logged in Thames Valley.
Just Durham Constabulary was granted a 'good' rating in the tri-force inspection as it achieved a recording level of almost 92 per cent.
HM Inspector of Constabulary Matt Parr described North Yorkshire Police's failings as "inexcusable".
He added: "The force should review its systems and processes, develop new procedures for effective supervision and provide extensive training for all staff that make crime-recording decisions.
"Due to the serious nature of the force's shortcomings, HMICFRS will revisit North Yorkshire Police to assess progress in due course."
The offences missed by North Yorkshire Police and Thames Valley Police include serious sexual offences, domestic abuse and rape.
Both forces had lower recording rates for violence than their overall standard, with North Yorkshire Police recording less than 75 per cent of crimes and Thames Valley Police just 70 per cent.
HMICFRS believes these failings are due to poor crime-recording processes and a lack of understanding of requirements among officers and staff.
In particular, Thames Valley Police officers do not understand the NICHE crime recording system or what entries constitute crimes.
This has led to them "letting down many victims of crime", a spokesperson said.
North Yorkshire Police was criticised for not always recording domestic abuse incidents or crimes reported directly to public protection teams.
It also incorrectly cancelled some recorded rape, violence and sexual offences.
Some of the problems with understanding were identified in a 2014 inspection but have still not been addressed.
However, HMICFRS added that inadequate supervision has played a role in under-recording.
In contrast, Durham Constabulary misses only 4,700 crimes each year, and oversights generally only occur when staff do not recognise that an offence has been committed – such as 'sexting' among young people.
Since 2014, the force has developed a process where most crime reports not given a decision in under 24 hours are placed on a staging database.
This creates a basic crime record within the 24-hour limit, which is later updated.
It has also improved knowledge and understanding of crime recording requirements among officers and staff for stalking, harassment and common assault.
Areas where the same mistakes are repeatedly being made have been provided with training.
Mr Parr said inspectors had been impressed by Durham Constabulary's "outstanding culture and leadership" around crime recording.
He added: "We are pleased to see the improvement that Durham Constabulary has made in crime recording and we will continue to monitor its progress."