Independent candidate almost causes huge shock in PCC by-election
Labour has narrowly held on to the Northumbria police and crime commissioner (PCC) seat after a fall in its support and defeating an independent candidate by a narrow margin on second preference votes.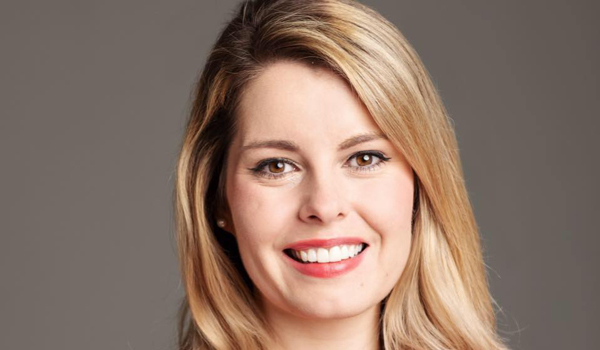 Kim McGuinness secured just over 58,000 votes compared with her predecessor's 180,000 at the last election but at 34 has now become the youngest PCC in the country.
The Labour representative for Lemington on Newcastle City Council had promised to make people feel safe, stand up for communities and "get the police resources they need".
Her predecessor, Dame Vera Baird, retained the seat in 2016 with a 53 per cent share of the total vote, eliminating the need for second preference votes to be counted.
The election was triggered by her decision to step down from the post after being appointed as the new Victims' Commissioner.
In all Northumbria PCC elections so far, there have been four candidates, but this time the Labour vote collapsed to just 37.9 per cent.
Ms McGuiness only narrowly secured a majority after two candidates went forward to the second round and Georgina Hill, an independent anti-corruption campaigner, almost achieved a huge election upset, attracting 47.8 per cent when second preference votes were added.
The Conservative and Liberal Democrat candidates were eliminated after the first round but both secured increases in their share of the vote. UKIP, which achieved 16 per cent of the vote in 2016, did not enter a candidate.
Ms Hill, a 41-year-old Berwick East independent representative on Northumberland Council, had vowed to take politics out of policing. She pledged to ensure complex fraud cases were properly investigated, not allowing political correctness to obstruct the process of justice and the pursuit of criminals and to reverse the "short-sighted decision over the opening times of police stations and custody suites", which she considers to have "led to a reduction in arrests and a big spike in anti-social behaviour".
Her achievement in almost defeating Labour in one of its safest seats is even more remarkable for the fact she did not have the party machinery that the other three candidates had to get supporters to the polls.
Turnout was just 15 per cent, 1.4 percentage points below the level seen at the first PCC elections in 2012, when Dame Vera secured 56 per cent of first votes.
Ms McGuinness told Chronicle Live after her victory: "I'm really looking forward to getting started and putting a plan into action and starting to represent people.
"We are talking about the priories I want to put in place, so taking a public health approach to cutting crime is really important, we have to understand what's driving crime and I'll be there doing that."
She added: "Hate crime is on the rise and is completely unacceptable, a lot of that is race related, there is homophobic, transphobic and we are here to take a zero-tolerance approach on that.
"I think the nature of crime is changing so we've got to be focusing online and treating online crime as seriously as we do as crime on the streets. But at the same time, we need to be working at national level for regulation to help us with that."
Total votes cast were as follows: