Independent Anti-Slavery Commissioner receives lifetime achievement award for tackling financial crime
Dame Sara Thornton, the Independent Anti-Slavery Commissioner, has received the Lifetime Achievement Award at this week's Themis Anti-Financial Crime (AFC) Awards 2021.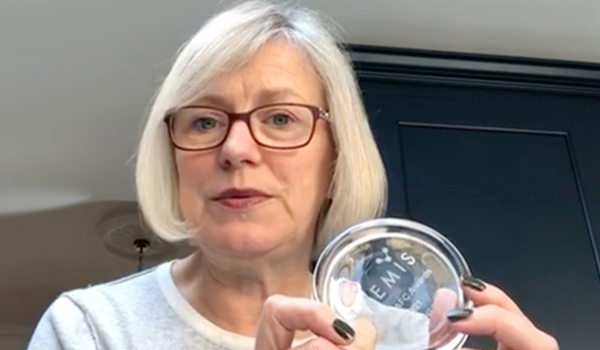 And a West Midlands Police superintendent shared the Innovation Award for his "expert" use of artificial intelligence (AI) and financial investigations mechanisms to help bring down a modern slavery network.
This Lifetime Achievement award recognises the work of individuals in the public or private sector who have repeatedly championed financial crime prevention.
Receiving the reward from Hope Sherwin, head of social impact at financial crime specialists Themis, Dame Sara said: "I am delighted to accept this Themis award. In my role as the Independent Anti-Slavery Commissioner I'm determined to be a champion of both financial investigation but also working with financial institutions."
In January, Dame Sara published joint research with Themis and TRIBE Freedom Foundation, which found worryingly low levels of awareness of forced labour and exploitation of workers in the UK's financial sector.
The study, Preventing Modern Slavery and Human Trafficking: An Agenda for Action across the Financial Services Sector, suggests nearly half of bankers and other finance staff do not know about the nature and scale of the problem – nor how their business is involved in the abuse.
Former law enforcement lead for the Commissioner, Superintendent Nick Dale from West Midlands Police, was joint winner of the AFC Innovation Award alongside financial consultancy RedCompass for his innovative use of financial investigations as he led Operation Fort and exposed the UK's largest-ever modern slavery network in 2019.
Eight offenders from two Polish organised criminal gangs were convicted of slavery, trafficking and money-laundering and jailed for between three and 11 years.
Operation Fort uncovered the Birmingham-based network after two victims escaped and were supported by Hope for Justice.
Hundreds of vulnerable victims had been trafficked from Poland with the promise of well-paid jobs.
When they arrived in the UK, they were forced to live in squalor and work long days in farms and factories. The gang forced their victims to open bank accounts in order to control their wages. The victims made up to £20 a day while their perpetrators made more than £2 million between 2012 and 2017.
Ninety-two potential victims of modern slavery were identified, although police believe that up to 400 victims in total were exploited by the gang.
Dame Sara said: "This was a complex and lengthy investigation which started after the anti-slavery charity, Hope for Justice, came across the victims at a soup kitchen. The charity notified West Midlands Police who then worked closely with The Salvation Army to safeguard the victims.
"The police investigators worked tirelessly and liaised effectively with their Polish counterparts to build the case against the traffickers. They used Slavery and Trafficking Risk Orders, legal restrictions on a person who may pose a risk of committing slavery offences, to prevent further exploitation whilst this case was ongoing."
She said the case sent a strong message to all traffickers that "their brutal criminality" will not be tolerated.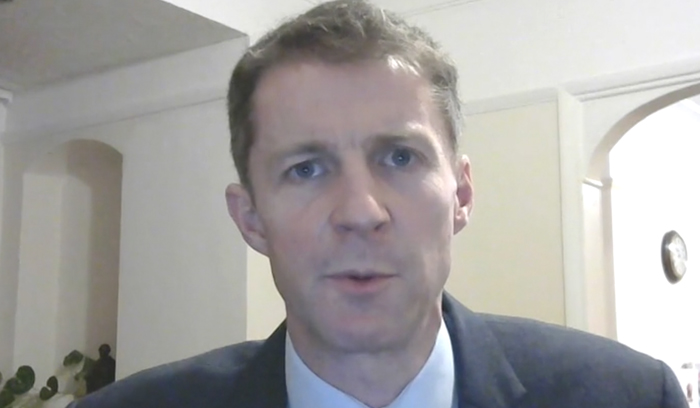 Speaking when he was nominated, Supt Dale said: "Being the senior investigating officer for Operation Fort was an enormous privilege. In total we were able to find and safeguard over 90 victims and the ability to have a positive effect on the lives of vulnerable people like these is what we joined the police for.
"I was supported by an incredible team including a financial investigator, and gathering evidence from the banks where victims' as well as the traffickers' accounts were held supported a really strong case, for example helping us to secure CCTV footage of the traffickers withdrawing the victims cash, and identifying new victims.
"In total we identified around 275 bank accounts and around 400 victims. Although we could not safeguard every one of these victims in person, we were able improve outcomes for them by dismantling the organised crime group who were exploiting them."
He added: "One thing that this investigation has shown me is that there is so much more we can do with financial information. We need to be much better at identifying and following assets to secure reparation for victims. We need to be far more responsive to what our data is able to tell us about networks of victims and traffickers.
"I have seen a lot of really good innovation seeking to do this and I have tried to use my experience, as well as my increasing knowledge of the use of AI, to add to the conversation about how we can all improve the use of data to secure better outcomes for victims."
Themis said Supt Dale was "a subject matter expert when it comes to how AI can be used to help track criminals and serious and organised crime".
Themis works with regulated businesses as well as government bodies, policy-makers, law enforcement agencies, regulators and individual experts to understand the latest developments in financial crime and the criminal exploitation of the global financial network.
It says more than £1.6 trillion in illicit funds are laundered globally every year, through a range of complex transactions and against a backdrop of destructive crimes, from fraud, cybercrime, terrorist financing, bribery and corruption to the more hidden crimes such as trafficking in drugs, arms, people or wildlife.
"Fraud costs businesses £3.9 trillion a year, whereas nearly £1.5 trillion is lost globally due to corruption. Financial crime of all types threatens all of us on an individual level, but it can also cause massive business disruption, rattle our economy and endanger national security," said Themis.
According to an annual poll conducted by Themis, more than half of businesses surveyed said they had been exposed to some form of financial crime over the past year, and 70 per cent felt the threats had actually increased in this time period.
"It seems criminal organisations have spotted a loophole and are using the pandemic for their gain," said Themis.